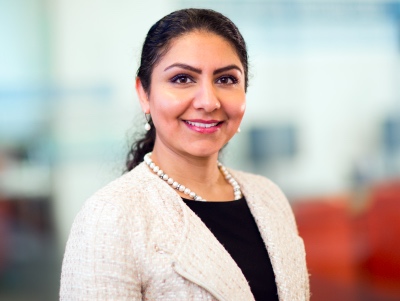 Founded in 2016 with co-founder Ram Krishnna Rao, MarketOrders is an online marketplace helping independent retail jewellers to source the products they need faster, cheaper and direct from suppliers. It was recently named one of the Top 10 technology companies founded by women, along with Canva, Starling Bank, Bumble and Eventbrite. MarketOrders is working on implementing innovative blockchain technology to make the jewellery buying process more transparent. The company will this year create the UK's first end-to-end blockchain solution combating inefficiencies and minimising fraud.
Sukhi is also passionate about championing women in the tech industry as an ambassador and mentor for the UK Department Of International Trade's 'Women In FinTech Global Initiative' which brings together like-minded women working in the FinTech space, uniting those who want to bring their enterprises to the UK with those who already have, and offering support and guidance in how best to scale and raise investment from the UK.
Here is Sukhi's advice to women entrepreneurs who are struggling in times of COVID-19:
"Running a business, at the best of times, is never an easy endeavour as there are just too many moving parts and so much to do. Through in a global pandemic and that can add even more stress and strain on continuing to push forward to just keep your head above water. 
If you find yourself in this situation know that you know your business better than anyone else and if you have already succeeded at coming this far, trust you have what it takes to find the solution to any problem that comes your way. That is the real strength of any entrepreneurs- the ability to keep pushing forward and finding a way no matter what and you can do this too."
A multi-award winner and author of three books Sukhi's awards include Asian Women of Achievement, Female Entrepreneur of The Year and she was named Top 100 European Digital Pioneer by The Financial Times and Google.