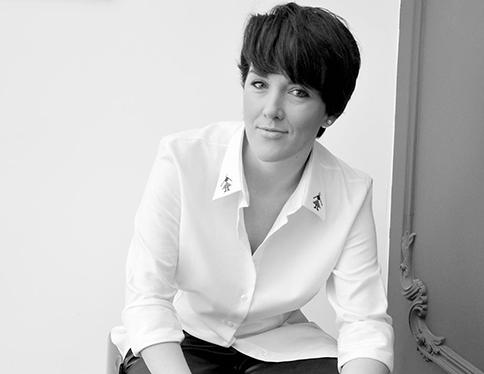 I'm Alice Botnarenco and I've been an entrepreneur for nearly 12 years. I'm the founder and the creative mind behind my beautiful brand ALISIA ENCO – a shirt and accessory brand for business women which I launched in 2014 in Bucharest, Romania.
My business puts women's creative side at the forefront. By helping them create their personal style through items which do not fit standard business patterns, ALISIA ENCO sets out to inspire ladies to experiment with their image through colours, textures and innovative cuts.
In 2009, I also founded Women in Business Romania (Femei in Afaceri), a non-profit organisation and business community dedicated to women who want to develop their career, inspire others, get inspiration as well as promote their businesses. We organise networking events, we develop our online platform for members to promote themselves and we have our online magazine where we promote women entrepreneurship issues.
My own entrepreneurial journey started in 2005. I launched my first business, a car-rental company, when I was 23 years old. Back then I had many ideas, many plans but little money.
There are many reasons for people to create businesses: they want to start on their own, because they feel they can be more independent, for example; or they have big dreams and what to accomplish something.
In the beginning the reason why I wanted to have my own company was to not be dependent on others. I say in the beginning, because over time, my reasons have changed.
Today I'm an entrepreneur because I love creating things and making people happy. I like facing new challenges and develop myself to become better than who I was yesterday.
But each start in our lives isn't easy. Mine certainly wasn't. I was young and inexperienced but very positive, courageous and ambitious. I now realise that everything that I have started until now, I started without any experience, but with the same optimism and adventurous mind.
What's most important is that you must not quit every time you face problems or demanding moments. You have to be confident and believe in yourself and in your dreams. And keep in mind one of my favourite mottos: nothing is impossible and for every challenge you face there is – at least – one solution!
It's good to have a role model in your family or group of friends. My father was the best example at the beginning of my business. A hardworking, charismatic and pragmatic man. I do remember and love those days… seeing him, every morning at 7am, drinking his coffee and getting ready to start the day at his company. Taking his hat (always his hat) and suit – his professional look – with a good attitude and a smile to start off his day right. His clients loved him, and for them it was a pleasure talking with him.
He taught me to be brave, to work hard, and be serious in everything I chose to do. I always admired my father and thank him for the role he played in my life. Now, from time to time I have new mentors, friends and customers and I try to apply what I've learnt from him.
So dare to dream, my brave friends, and find the doors to your dreams! Luck does not come easily, but you have to be ready for it and don't forget to work hard and be confident!