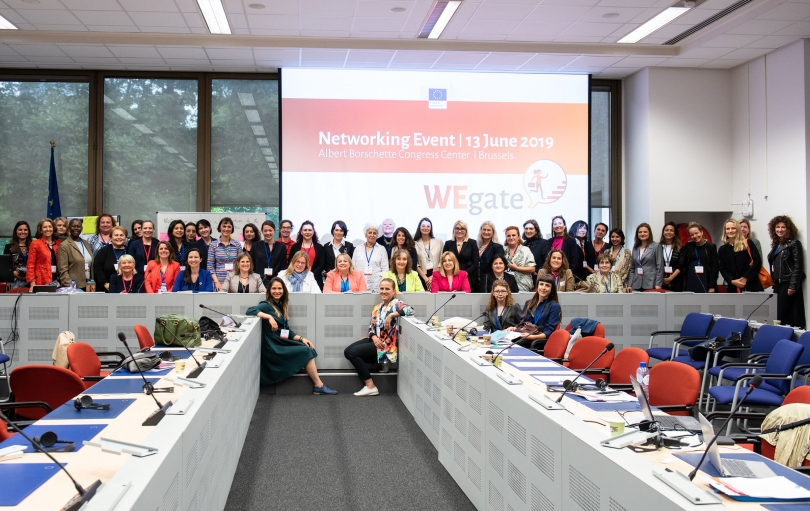 WEgate, the online platform dedicated to support women entrepreneurship, run by the European Commission, organised a networking event on Thursday 13 June in Brussels. The event gathered around 80 women entrepreneurs, support organisations, policymakers and other stakeholders coming from the EU and COSME countries.
The aim of the event was to foster and enhance the network of women entrepreneurs at regional, national and international level by sharing good practices, disseminating information and giving visibility to role models. An important part of the event was the screening of a WEgate film, showing some of the most inspiring success stories of women entrepreneurs. These entrepreneurs were present at the event and had the chance to share with participants their personal experiences in starting and building their businesses.
Following the screening, two interactive breakout sessions explored some of the main topics faced by entrepreneurs: obtaining finance, mentoring and training. Speakers also discussed WEgate, including the lessons learned and prospects for the future. The outcomes of the two breakout sessions were summarised in a plenary session held in the afternoon, so that all the participants had the opportunity to exchange ideas on each of these themes.
The event also gave attendees the chance to connect with other business women or networks of women entrepreneurs and, through doing so, to enhance their skills and share their own experiences, as well as benefit from the experiences of others.