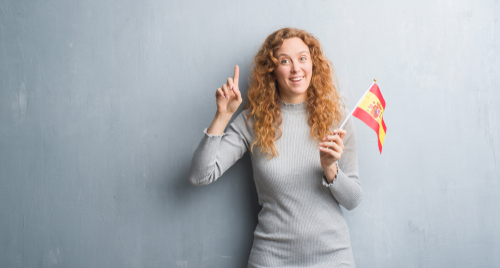 In Spain, 8 out of 10 women undertake entrepreneurship as their form of employment, which exceeds the European average. Entrepreneurial activity has increased significantly in Spain compared with other European countries, and women increasingly have a greater presence in business initiatives.
Spain is one of the countries in which entrepreneurial activity has increased the most. Women are increasingly getting entrepreneurial profiles and a greater presence in business initiatives – they represent almost half (44.9%) of entrepreneurs in Spain.
Detecting a good business opportunity was why 68.5% of those surveyed said they undertook entrepreneurial endeavours. As well, entrepreneurs agreed that, once in the market, it is easier to detect new business routes and take advantage of them.
While fear of failure may inhibit entrepreneurship, with the right training and network of contacts, entrepreneurship is boosted.
The Global Entrepreneurship Monitor report explores entrepreneurial activity of 25,000 people – based on country and professional experience. It gathers data on all aspects of entrepreneurship.
As well, in the Dell Global WE cities report, Barcelona was voted among the top 50 countries worldwide for female entrepreneurship.