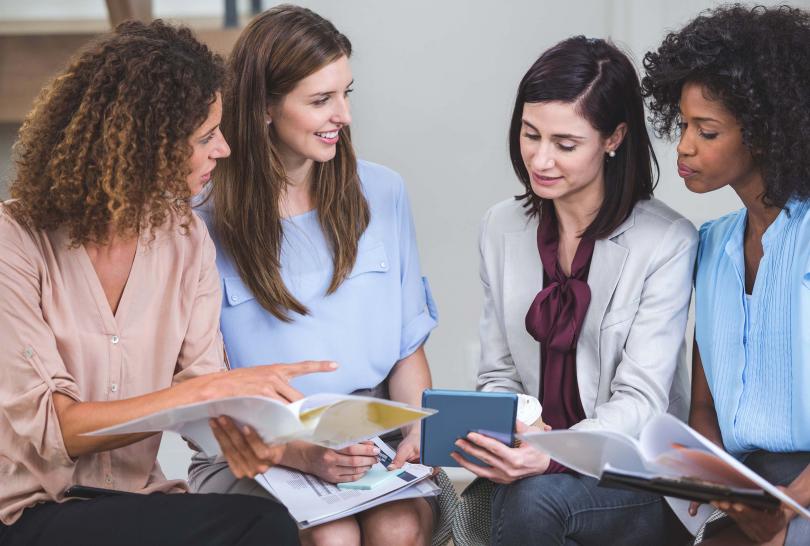 10 start-up founders were invited from 8 European countries to pitch their company at the 2017 StartHer Awards, which took place on 19 October, with the hope of winning the top prize. Novagray, a French MediTech start up, was the big winner.
Each nominee was required to give a 3-min pitch followed by a 2-min question and answer session from the jury. The requirements for nominees were that the start-up had to be between 6 and 36 months old, founded by a woman, with its headquarters in the EU. While 30 countries were in the running, only eight were included in the final 10 nominees.
Novagray, a French MediTech start up that has created personalised radiotherapy and markets the first radiosensitivity test for breast cancer, won first prize and EUR 10 000. Another 2 favourites got special mention from the jury: French company Wilov and Bulgarian company ClaimCompass. The other nominees were CitizenLab (Belgium), Contellio (Poland), Devoleum (Italy), Exate Technology (UK), HelloMind (Denmark), Strattic (Israel) and Tracktor (France).
Nominees will all benefit from mentor support and access to Microsoft's Bizspark programme, which offers tools and resources backing the expansion of a business.
French Secretary of State in charge of Digital Affairs Mounir Mahjoubi attended the awards alongside roughly 350 guests, offering support and encouragement to female entrepreneurs.
StartHer began as the French chapter of Girls in Tech in 2010. It is now an independent organisation encouraging women and girls to pursue vocations in technology and entrepreneurship.