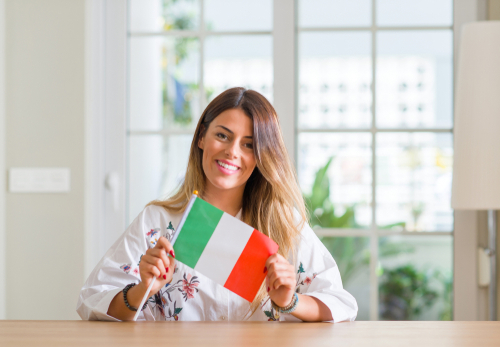 Italy has been investing in women-owned companies for over 20 years and a significant part of this is offering a support network. But more still needs to be done in order to boost women's entrepreneurship and encourage more women to start their own businesses.
Italy has established committees for female entrepreneurship through the Ministry of Economic Development where businesswomen and business associations can participate and support those starting a new business.
Further support is available through prizes awarded to outstanding entrepreneurs, giving them acknowledgment and the incentive to grow.
This year, Italian entrepreneur Gabriella Colucci won the European Prize for Women Innovators. Her company, a biotech startup called Arterra Bioscience, develops plant-based research for cosmetics and the agro-industry. It has filed 14 patents already for skincare applications. The prize will give her the money to enable her to further develop the company.
The European Commission launched a Prize for Women Innovators which has two main categories – Rising Innovator (for under 30s) and Women Innovators. Prizes of €100,000, €50,000, €30,000 and €20,000 are on offer – the first 3 for Women Innovators and the final for Rising Innovators.