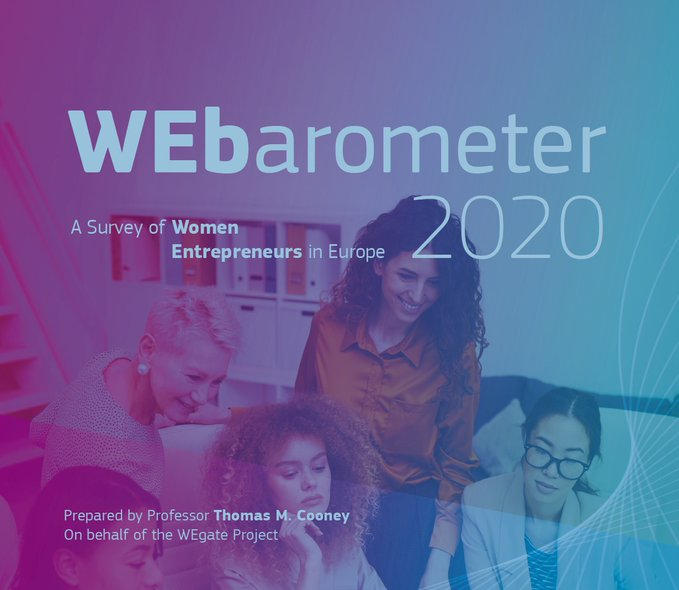 The official findings of the WEbarometer 2020 were presented and discussed during the WEgate Summit 2020. The survey, addressed to women entrepreneurs across Europe, wanted to take a picture and make an assessment of where women entrepreneurs stand in the current European business ecosystem and what is their opinion of it. It aimed to highlight in which areas this ecosystem could be further improved for women-led businesses, so that WEgate can focus its future actions in these areas.
Some of its key findings include:
Entrepreneurship for women is about work/life balance.
Women want organic growth and follow the small steps principle.
The current ecosystem does not match what the majority of women entrepreneurs is looking for.
Government soft loans, mentoring and networking initiatives are the best forms of support.
Difficulty in accessing finance is the biggest challenge to growth.
Very positive reaction to COVID-19 crisis with majority of women entrepreneurs expecting an increase in demand over the next 6 months.
39% of the interviewed women entrepreneurs believe they will employ more people in 2021.
You can discover more findings and read the analysis in the official report here: https://wegate.eu/sites/default/files/wegate_webarometer_2020.pdf
WEgate will look at these results as starting points for its actions to support women entrepreneurs in the coming year.