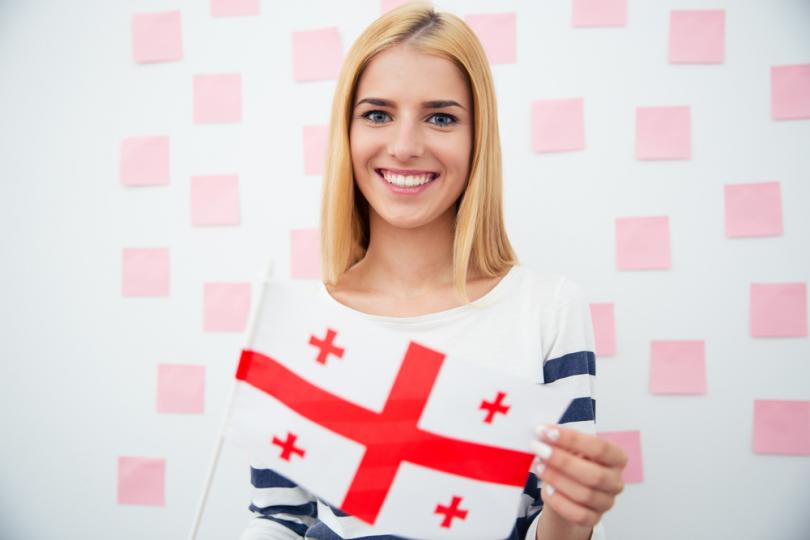 The European Neighbourhood Programme for Agriculture and Rural Development (ENPARD) supports rural development projects through Local Action Groups (LAGs), in which many women are actively engaged in. The Keda municipality in Georgia receives EU funds through ENPARD to encourage women to launch their economic activities. Learn more about the stories of 3 EU-supported female entrepreneurs.
Manana Dumbadze opened her guesthouse, 'Mokvare', in the village of Merisi over 10 years ago, where she hosts tourists and showcases local folklore and cuisine. Manana is now thinking of expanding her business to offer larger-scale services to her visitors. She believes being a member of the Keda LAG has helped a lot: "Without communicating with competent people, it would have been more difficult to start a new business from scratch."
Nadejda Jabanidze developed her farming activities with the help of the Keda LAG and now successfully leads a farm, and owns a café that sells the milk products that she produces in her farm. "I think I have, to some extent, contributed to the development of the municipality…I hope to be more successful in the future," she said.
Tina Tebidze currently heads a small coffee processing factory and sells her own packaged coffee at the local market. She also helps local people find jobs as the head of the Adjara Employment Agency of the Keda District Department. Tina believes it is important to showcase that women can successfully manage businesses. She hopes to expand her business and sell labeled coffee to a larger market.
The LAG plays an important role in empowering women living in the Keda municipality, it unites active women and helps them further manage and expand their businesses with the knowledge and experience gained from being a member through the training provided, and with EU support.