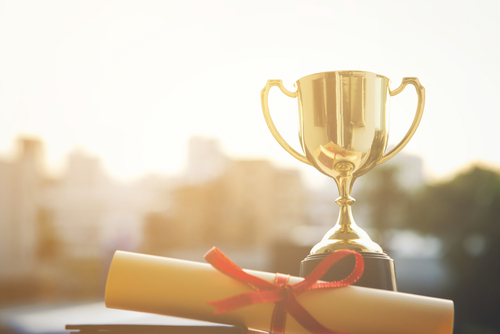 The 27th annual FEDEPE awards handed out 7 awards to women who have excelled professionally in their work performance, management and business. As well, companies and media who promote women's roles in their field were recognised at the ceremony.
Taking place at the headquarters of the Higher Council for Scientific Research (CSIC) in Madrid, Spain, the ceremony was attended by high standing journalists, politicians and businesswomen.
Rosa María Menéndez, president of CSIC, said that the institution "works to promote the participation of women in science and research, in addition to enhancing their presence in careers where their representation is minimal."
The awards were offered in a diverse variety categories:
The Communication Committed to Women award was given to journalist Maria Eizaguirre;
The Impulse to the Promotion of Women prize was given to IKEA Ibérica for its equality plan;
The Women's Innovation and Entrepreneurship Award, given to Eva Pastor, founder of Head Team;
The International award went to Begoña Lasagabaster, director of the UN Women office in Libya, Tunisia and Lebanon;
The Professional Women Leadership award went to singer Luz Casal;
The Women Entrepreneur Leadership award, given to Rosa Maria Esteva, co-founder of Grupo Tragaluz;
And the Leadership Women's Directive went to Paloma Beamonte, the president and CEO of Zerox Spain.
Menéndez added that the awards "help to make (it) visible that women can assume leadership, responsibility and decision-making positions in all areas."
The FEDEPE awards are an effective way of making women's leadership and management visible and are a benchmark for media and the business world. Since 1989, 144 awards have been handed out to entrepreneurial, managerial women, companies, the media and institutions.