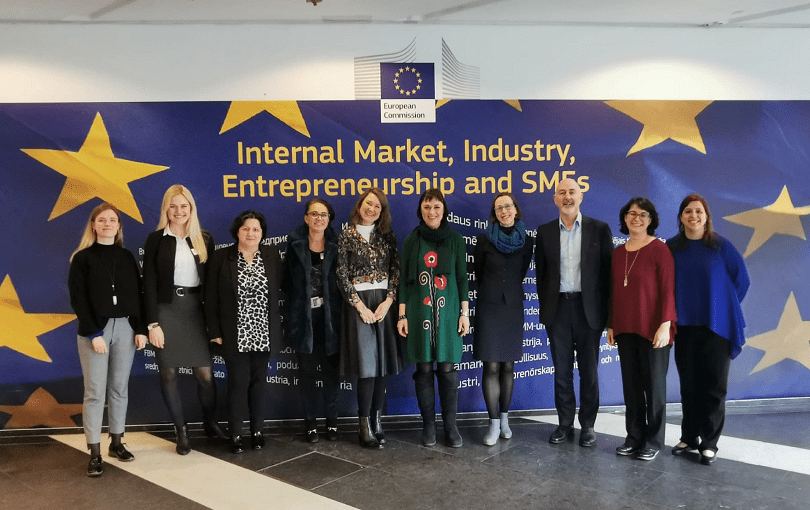 2020 marks a significant re-invigoration of WEgate – The European Gateway for Women's Entrepreneurship, with new investment from the European Commission, bringing WEs together to mentor, support, advise, and grow with each other.
The reinvigorated WEgate brand, which officially kicked off on 1 February 2020, will bring additional strength to the way we share, communicate, and champion our achievements as women in business. This year will also mark a shift in the project's approach towards a vibrant, trailblazing WE community, by greater involvement from all those essential to its success –whether established and aspiring WEs, and their supporters (from investors to governmental and non-governmental authorities), to media and multipliers right across Europe.
We can't wait to show you all that we have in store for WEs, including:
New features on the WEgate platform (including blog articles, polls, a calendar of events, and training materials)
A WEgate get-together in the Autumn of 2020 (watch this space and the WEgate portal for more information)
A WEgate Community Forum
 Training and mentorship opportunities
The new WEgate will put the spotlight on YOU – your experiences, your needs, your suggestions, your recommendations, your achievements.
Be sure to keep an eye on our website and social media for all the exciting developments.
WEgate is managed and implemented by a new consortium comprising the European Small Business Alliance (ESBA), Business Angels Europe (BAE), MIR Foundation, and GYB International.