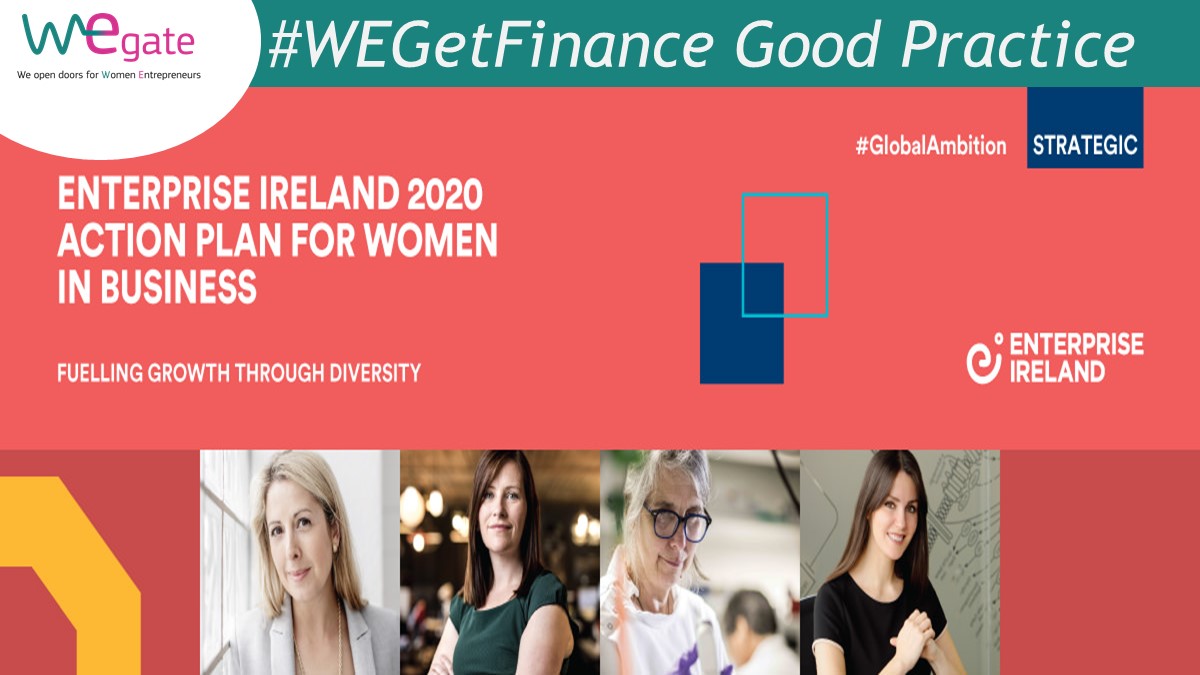 The  Enterprise Ireland Action Plan for Women in Business is a program in Ireland for support and funding tailored to the needs of women entrepreneurs.
It is part of the broader vision of closing the gender gap for women in business and is a crucial contributor to Ireland's medium-term goals of increasing the role of women in different aspects of its economy, from start-ups to senior management in large companies.
It comprises different parts, among which stands out the €150,000 fund for female entrepreneurship development programmes. It aims to co-fund initiatives that will help overcome some of the critical challenges faced by women entrepreneurs by supporting dedicated activities, including:
competitive funds to support female-led business teams
identification and promotion of role models,
sponsorship of events and awards
supports existing and new networks
networking tools for women in business
The plan was developed in 2020 as its own distinct program, separate from the general Irish supporting plan for enterprises. The creation was decided in light of the modest response from women, particularly entrepreneurs, to public calls for funding.
The analysis of these calls and the responses clarified that the calls' formulation was not as attractive for women as for men. This finding led to the decision to create a dedicated plan with a more appealing language and a different strategic outlook, which led to a much higher response rate and a successful path to supporting women entrepreneurs in the country.
The history of the plan and the management decisions behind it can be an excellent example of how to set up a successful support strategy for women entrepreneurs in other European countries.