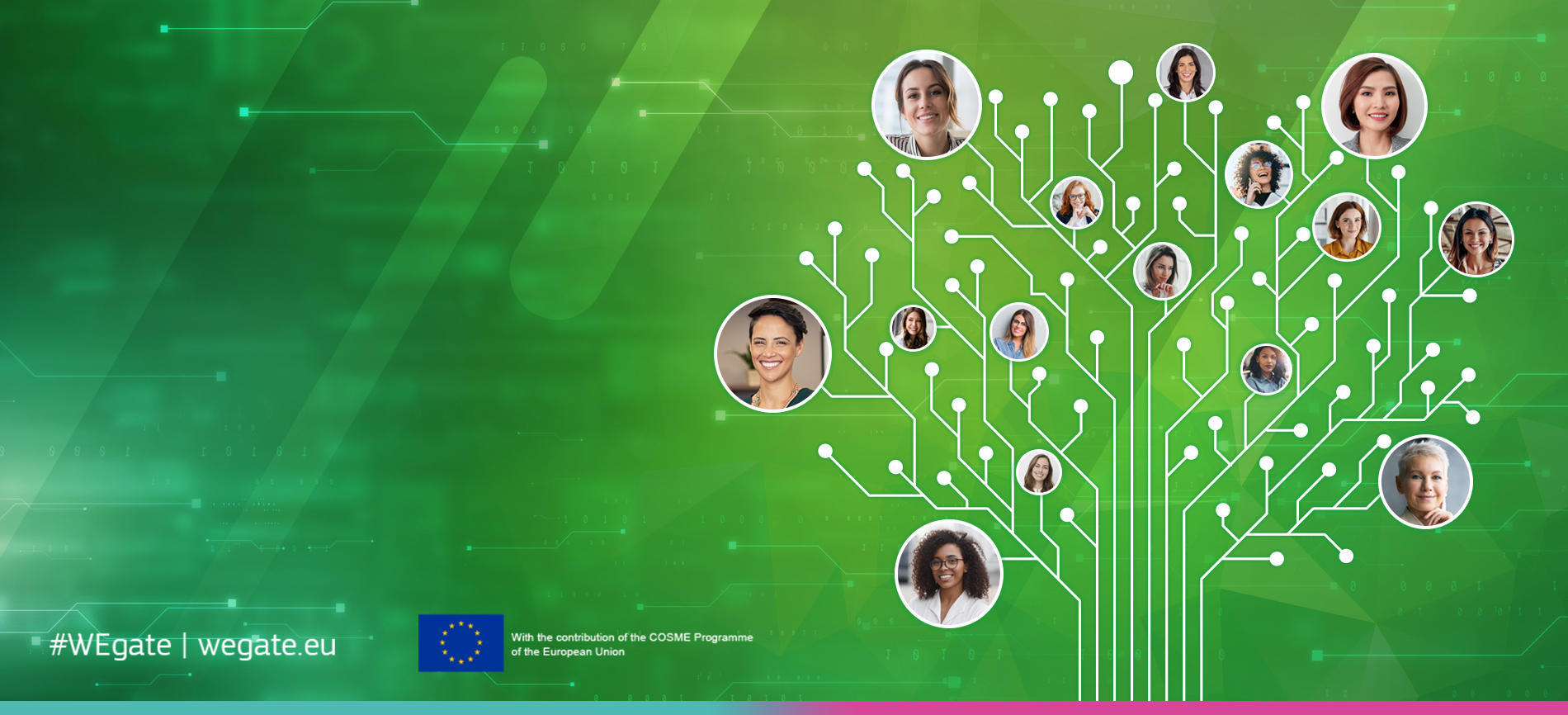 Women Entrepreneurs at the heart of Europe's green growth and digital transformation 
7 October 2021, 10.00-16.30 CET
The WEgate Summit 2021  celebrates and supports Women Entrepreneurs with transformative ideas!  The focus is on how female entrepreneurs can benefit from the green and digital transformation through an interactive and engaging event that will share perspectives from our European community.
It will showcase successful female entrepreneurs and their business models for the future, as well as highlight European policies and funding strategies that aim to make Europe more sustainable, digital and inclusive.
For its second edition, the WEgate Summit goes fully virtual: one day of inspiring stories, innovative ideas and experiences, and networking with amazing Women Entrepreneurs across Europe and beyond!
The aim is to create a real community that joins forces to tackle business adversity and lay the foundations to a successful entrepreneurial journey for women across Europe.
How can you benefit from this event?
Promote yourself: create your profile on the event website and showcase your products, projects, services or business needs to event participants;
Network with like-minded women entrepreneurs across Europe and beyond: arrange1:1 virtual meetings during the dedicated matchmaking session to generate fresh leads and meet new contacts;
Become part of the WEgate community to learn about the latest resources to support the development of your business at European level.
Register HERE
The event agenda is available here