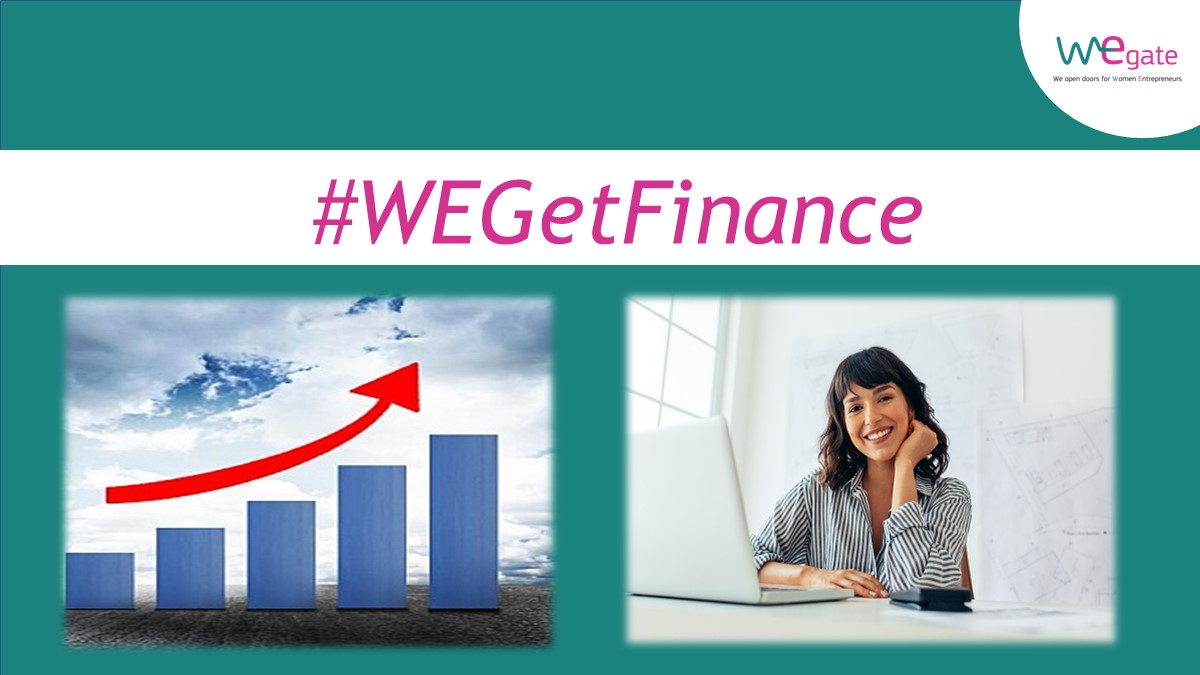 Entrepreneurial success depends heavily on understanding how money works both within our businesses, but also in the market. From knowing how to access capital and funding options to everyday financial management, knowing the way around finances provides women entrepreneurs with a solid foundation for their business decisions.
Nonetheless, finance is one of the most challenging areas to navigate when running a business,  and it is even more so for women entrepreneurs due to the biases they often encounter when looking for funds. 
WEgate is launching today #WEGetFinance, a campaign on finance for our community members to inform, come together and share insights, success and failure stories, and learn from each other's experience.
The focus of the campaign will be on five selected topics:
financial literacy,
venture capital,
bank loans,
business grants,
policies supporting women entrepreneurs across Europe.
With this campaign, we aim at raising awareness of the specific challenges that women entrepreneurs encounter when it comes to financing their businesses. We hope to identify, working with our community,  a variety of tools, practices and opportunities that are out there and can help them meet these challenges and grow. 
During the campaign, WEgate will organize a series of discussions with women entrepreneurs and finance experts, and the most relevant ideas and best practices from our community will be discussed at the WEgate Summit 2022. 
Be part of #WEGetFinance by sharing your experience, talk about what you learned to other women entrepreneurs to achieve success, growth, and sustainable competitive advantage for their businesses. Tune in on our social media regularly to follow the campaign.