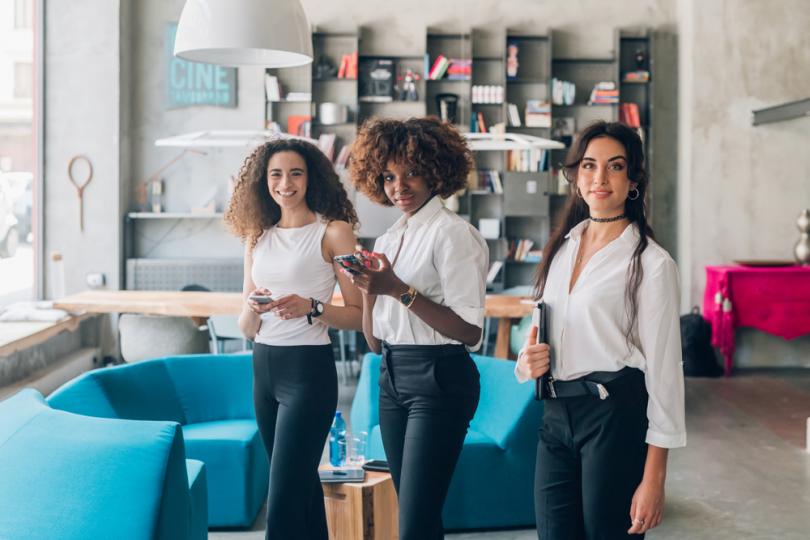 Culminating on International Women's Day (IWD) on 8 March, Women's Season highlights the achievements of women throughout history. The Season includes an exhibition, blogs and galleries, as well as profiles and interviews with women in digital and GLAM sectors – entitled Women in Culture and Technology. 
In collaboration with Mariya Gabriel, European Commissioner for Digital Economy and Society (and leading campaigner for women in the digital sector), the aim of Women's Season is to put a spotlight on iconic women, highlighting their contributions and discuss historical/current challenges women face.
The Season celebrates innovation and progress, while aiming to launch discussions on what the future should hold for the sector. The public are also invited to collaborate via Twitter chats on 29 March, a viral social media campaign on IWD, petitioning, taking over the @Europeanaeu Twitter (throughout March) and more.
Europeana Collections will highlight the lives and achievements of historical European women in editorial features, such as chemist/physicist Maria Sklodowska-Curie and artist Amalia Euphrosyne Lindegren. Meanwhile, Europeana Pro will host the Women in Culture and Technology series, running profiles and interviews from women across sectors worldwide, including tech expert and DigiPoppi founder Eva Fog and multi-disciplinary artist, Nora Al-Badri.
By showing professional women in action, they will be given a platform to share their experiences, insights, challenges and hopes for the future of technology and culture.
Commissioner Gabriel said: "How much better would Europe be if girls and women felt empowered to dream big and aim high across professional fields from art to science? Having role models will help them build these dreams. The online exhibition … is about pioneering women from our history whose stories are vastly different, but have one thing in common: these fearless women changed the world with their passion and hard work. Today we need to empower and inspire girls and women everywhere in Europe to innovate, discover and create especially in the digital sector. And all of us, we have a role to play."
Check out the online exhibition! The Women in Culture and Technology series will publish 3 profiles a week, beginning 1 March.