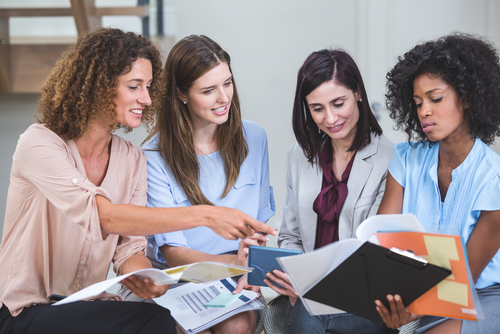 The EU project 'Peer-learning activities in entrepreneurship education and women entrepreneurship' aims at encouraging more women leaders and founders. Running until 2021 and holding a workshop in Brussels, the project has identified several statistics regarding gender imbalances.
There were 8 points that stood out from various surveys and monitors:
Europe has the lowest early stage female involvement in entrepreneurship. According to the 2nd European start-up monitor, only 14.8% of founders are female. The Global Entrepreneurship Monitor also showed that Europe has the lowest female involvement in early-stage entrepreneurial activity (6%) and the lowest gender parity. This is most prominent in Malta, while Lithuania has the highest number of female entrepreneurs.
Digital start-ups launched by women perform better than those started by men, yet venture capitalists are less likely to invest in them. Start-ups with female founders got 4.9% of the global venture capital in 2016, while it was found that stereotypes of women and men impacted the decision to invest.
Although the number of business angels is increasing, only 7.4% of investors and 7.2% of business angels in Europe are women.
Women's formal education levels resemble or exceed those of men, yet they are less confident in their abilities. At EU level, one-third of women indicated they had sufficient skills and knowledge to start a business while half the men felt the same.
In almost all EU member states, women don't think they have access to entrepreneurship training, although women in Hungary, Latvia, Estonia and Sweden thought they were more likely to have access to training.
More than half of women at EU level (52%) said fear of failure prevented them starting a business, over 42% of men, particularly in Greece (71%) and Poland (65%).
Studies in France found that only 10% of women entrepreneurs receive support from banks. In the UK, women also found it harder to access finance. Those that did access finance from banks also lacked access to other financial services (savings, insurance and digital payment methods).
According to a 2015 study, women were half as likely than men to be self-employed in the EU. The gap was most prominent in Ireland and Malta, where men were 3 times more likely to be self-employed. These disparities might have to do with different motivations – studies suggest that work-life balance and familial responsibilities impact women's entrepreneurial activities.
For more details on these results, click here.