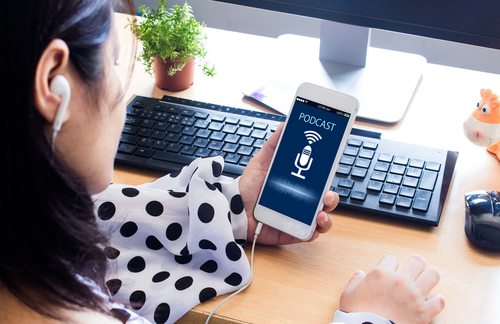 According to Edison Research, 58% of listeners spend up to 5 hours each week listening to podcasts, which demonstrates their increasing popularity.
Podcasts are a valuable and very accessible source of information, but the dilemma is which podcasts to listen to. Here is a selection of podcasts by female entrepreneurs worth a listen:
"The Type A Creative" with Jenni Brown
This is a seasonal podcast with helpful advice from leading creatives who have harnessed the power of the internet to build thriving, profitable businesses from their creative work.
"Don't Keep Your Day Job" with Kathy Heller
This podcast is a source of inspiration for the ones who want to follow their dreams, even during difficult moments.
"On Purpose" with Alex Beadon
This podcast is about getting back to what matters most: purpose. Aimed at those who might be feeling uninspired or a little stuck on the journey.
"The Sunny Show" with Sunny Lendarduzzi
The presenter is one of the world's leading Youtube marketing experts. Her interviews are a blend of expert advice and relatable struggles of some of the world's fastest-rising entrepreneurs.
See here the full list of inspiring podcasts.