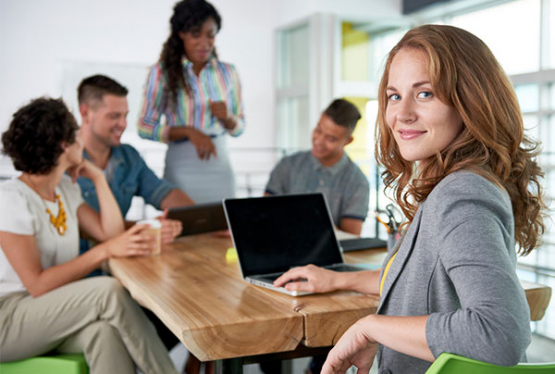 Created by Stephen Batstone
A report produced for the business service provider Vistaprint* has found that although most women micro-business** owners don't earn enormous amounts of money from the business, the benefits in terms of work-life balance, better control over their time, and the chance to follow their passion make it worthwhile. A huge 80% say they would recommend it to others.
The survey, which was completed by around 700 female micro-business owners in the US and UK as well as around 500 business professionals, found two thirds of respondents believe there are now more opportunities for women to start a business than ever before.
Of the surveyed business owners:
60% expect their businesses to grow over the next 5 years. This goes particularly for younger women, who presumably are likely to have newer businesses. Older respondents had a greater tendency to be aiming to maintain current levels or looking to sell the business over the next 5 years.
Most of the business owners earn only a small or moderate income from it.  70% said they earn less than £40k (€45k) per year and 8% of the respondents expected to take nothing at all in the current year. Only 3% predicted an income over £100k (€113k) from the business for that year.
20% have a second job alongside running the business, and 80% have additional sources of income within their household.
Even so, around 45% reported earning enough from the micro-business alone to support themselves.
Two-thirds said they would welcome external support of some kind in managing and developing their business.
Support from other similar business owners is seen as particularly important, with 33% saying they would like mentoring opportunities, 33% advice from other business owners and 30% would value access to micro-business associations.
In terms of finances; a third of respondents said they needed extra tax incentives and 25% more access to loans or grants for their business to prosper.
Messages to take away
Assuming these broad findings hold true for female owned micro-businesses elsewhere, we can draw some helpful conclusions when it comes to supporting the growth of Women's Entrepreneurship:
For entrepreneurs
Prospective start-ups should feel encouraged that opportunities for women entrepreneurs are growing, and that even if you don't earn a fortune from your business, it can still be a very worthwhile career choice for you as long as you opt for a business you love and take care to organise your work life balance in a way that meets your own needs.
For business support providers
Establishing opportunities for groups of micro-business owners to get together and learn from each other, whether within mentoring schemes, business associations, networking events or during training programmes is perhaps the most useful support you can give.
For policy makers
Ensuring access to finance and tax incentives for women micro-entrepreneurs, and supporting the creation of networking and mentoring opportunities should be priorities.
*Read more of the report's findings here: Vistaprint
**A 'micro-business' is defined as one with fewer than 10 employees, so includes self-employed individuals and freelancers.