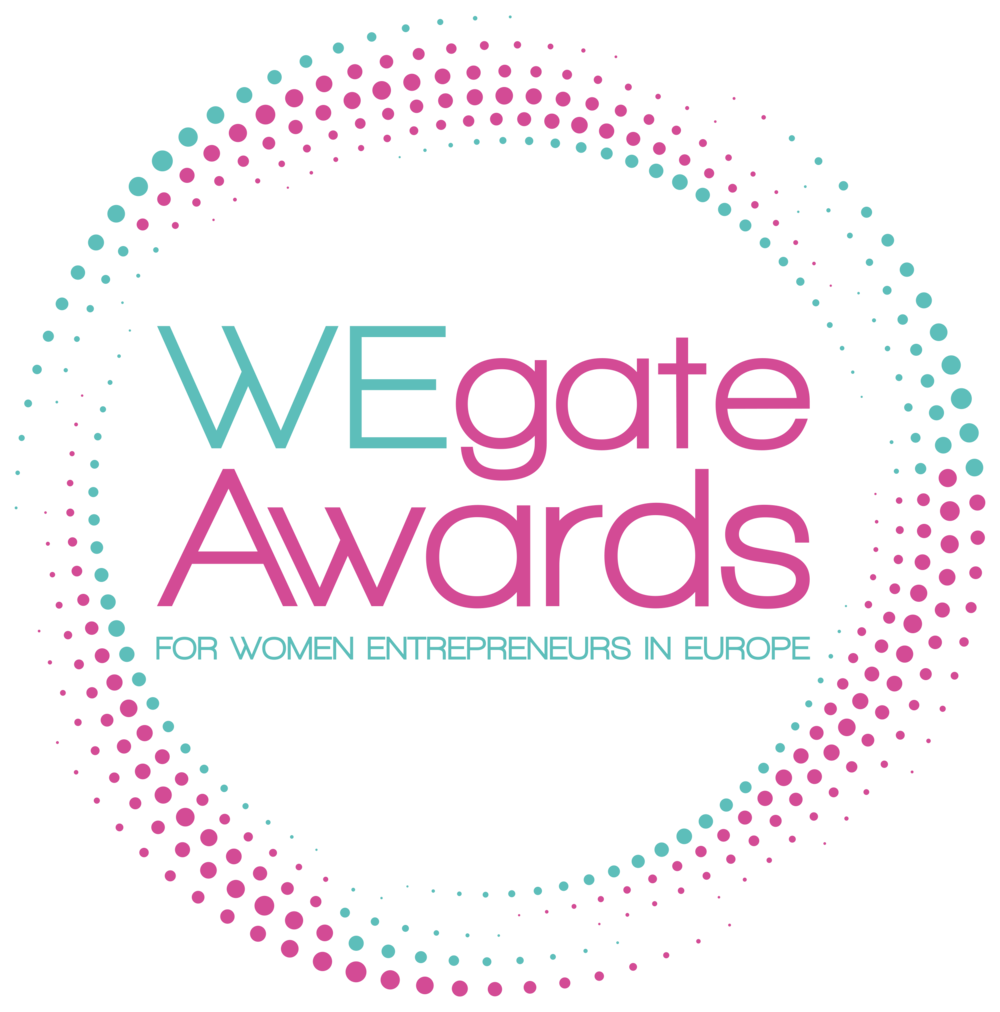 The Deadline for submission for applications for the WEgate awards is extended to September 22
---
Women entrepreneurs are vital contributors to the prosperity of Europe. Their hard work, innovative thinking and unwavering commitment truly help our economy grow and our society thrive.
The WEgate Awards for Women Entrepreneurs in Europe celebrate the entrepreneurial spirit of women across Europe that encapsulates all these qualities. They recognize women who distinguish themselves as business leaders, through passion and creativity in their ventures, contribution to advancing the status of other women in their entrepreneurial journey or through a greater social impact of their businesses.
The WEgate Awards are supported by the European Commission through COSME – Europe's programme for small and medium-sized enterprises – as a pledge to promote women's economic empowerment.
WEgate Award categories:
WEgate Nova Award for Women Entrepreneurship in Europe: awarded to a WE running a newly established business (maximum three years) demonstrating outstanding qualities in setting-up and growing a business with a strong socio-economic potential.
WEgate Magna Award for Women Entrepreneurship in Europe: awarded to a WE running an established business able to demonstrate successful scale of a business with an innovative socio-economic or environmental  approach.
 WEgate Impulse Award for Women Entrepreneurship in Europe: awarded to a WE acting as a champion enhancing the status of Women Entrepreneurs and/or leading an organization running initiatives or providing services that encourage and support other WE in her community
Submit your application
We want to recognize and reward the passion and creativity of Women Entrepreneurs across Europe! Below you will find all the resources necessary for the submission of the applications for the WEgate Awards:
The Deadline for Submission is extended to September 22
All applications must be submitted directly via email, sending the required documents, before the set deadline of 22 September at 17.00 CET to the following email address: info@wegate.eu
Participate today and be the example you want to follow. These awards are open to all kinds of companies of all sizes. Don't be discouraged by thinking your project might not be worth it, as every contribution could help women entrepreneurs thrive in Europe!
WEgate Awards Prizes
Winners of the awards will become ambassadors in the WEgate community! Furthermore but they will also have access to some unique opportunities, kindly offered by EY:
Our Jury
WEgate would like to thank the WEgate Awards Jury members that have dedicated their time in the selection of the Winners.
Marina Andrieu, Founder and executive director of WIDE
Marina Andrieu is the founder and executive director of WIDE, an organisation promoting girls and women in IT based in Luxembourg. She is the organiser of the first coding classes for Women in Luxembourg and has been appointed by the European Commission to be an ambassador in Luxembourg to promote IT skills, with initiatives such as EU Code Week since 2013. She also is currently the coordinator of the Digital Skills and Jobs Coalition Luxembourg.
Lurdes Gramaxo, Partner and Executive Director of Bynd Venture Capital
Lurdes Gramaxo is a partner in Bynd Venture Capital., with more than  5 years' experience in the early -stage venture capital sector with direct involvement in more than 30 investments in pre-seed, seed and early-stage startups. In 2020 she has been awarded  'Europe's Female Angel Investor of the Year' by BAND – Business Angels Netzwerk Deutschland.
Terezia Jacova, Co-founder of Lumus Investment Collective
Terezia is a co-founder of Lumus Investment Collective , an investment platform connecting women business angels and startups from CEE. She joined the Neulogy Ventures team in 2014, involved in all phases of early-stage companies development and portfolio management.She regularly takes part in the local start-up events as mentor or jury member. As an external expert, Terezia assesses business plans within the Horizon 2020 programme, the biggest EU research and innovation funding programme. She gained her professional experience as an Institutional Relations intern at Sustainalytics in the Netherlands, and honed the analytical skills at a reinsurance company in Slovakia.
Sylvie Lemaire, Economist
Co-founder and Vice President of WA4STEAM – Women Angels For Sciences, Technology, Engineering, Arts & Architecture and Mathematics, an All Women Association of Business Angels aimed to democratize Business Angeling, that supports and invests in Women Entrepreneurs in Deep Tech.
Consultant focused on Business Development, B2B and technological projects. Expert in Learning Expeditions for the continuous training of Managers, with a focus on the development of Talent through the benchmarking of good practices in Management & Culture of Innovation. models of Organization, Intercultural Management, Strategic Vision and Leadership."
Natasa Nikolic, EY Entrepreneurial Winning Women EMEIA Program Leader, EY 7 Drivers of Growth Global Brand, Marketing and Communication Leader
Natasa is a marketing and business development professional with more than 20 years of experience in a multinational environment specializing in program management, change management and public affairs.As part of the Global EY Private team, Natasa leads EY's Entrepreneurial Winning Women program across Europe, Middle East, India and Africa. The program identifies high-potential women entrepreneurs whose businesses show real potential to scale and provides them with ongoing support to help accelerate their growth. She is also the Global Brand, Marketing and Communication Lead for the EY 7 Drivers of Growth, a tried, tested and trusted framework that enables business leaders to think differently about the business and successfully deliver on their growth strategy.
Dana Adriana Puia Morel, SME policy co-ordination, DG GROW European Commission
Dana is a policy strategist, communicator and connector at the European Commission, with more than 13 years of experience. Her expertise lies in the coaching of entrepreneurs and especially women entrepreneurs, by supporting entrepreneurial learning.
WEgate Awards Ceremony
The winners of the WEgate Awards for Women Entrepreneurs in Europe will be announced in the framework of the WEgate Summit, which will hold its second edition virtually on the 7th of October 2021 in the presence of the Awards partners, sponsors and the WEgate Community. 
The WEgate Awards are an initiative of the European Gateway for Women's Entrepreneurship – WEgate – an e-platform launched by the European Commission  through the COSME programme, to accompany the growing and diverse network of stakeholders engaged in supporting women entrepreneurs across Europe.