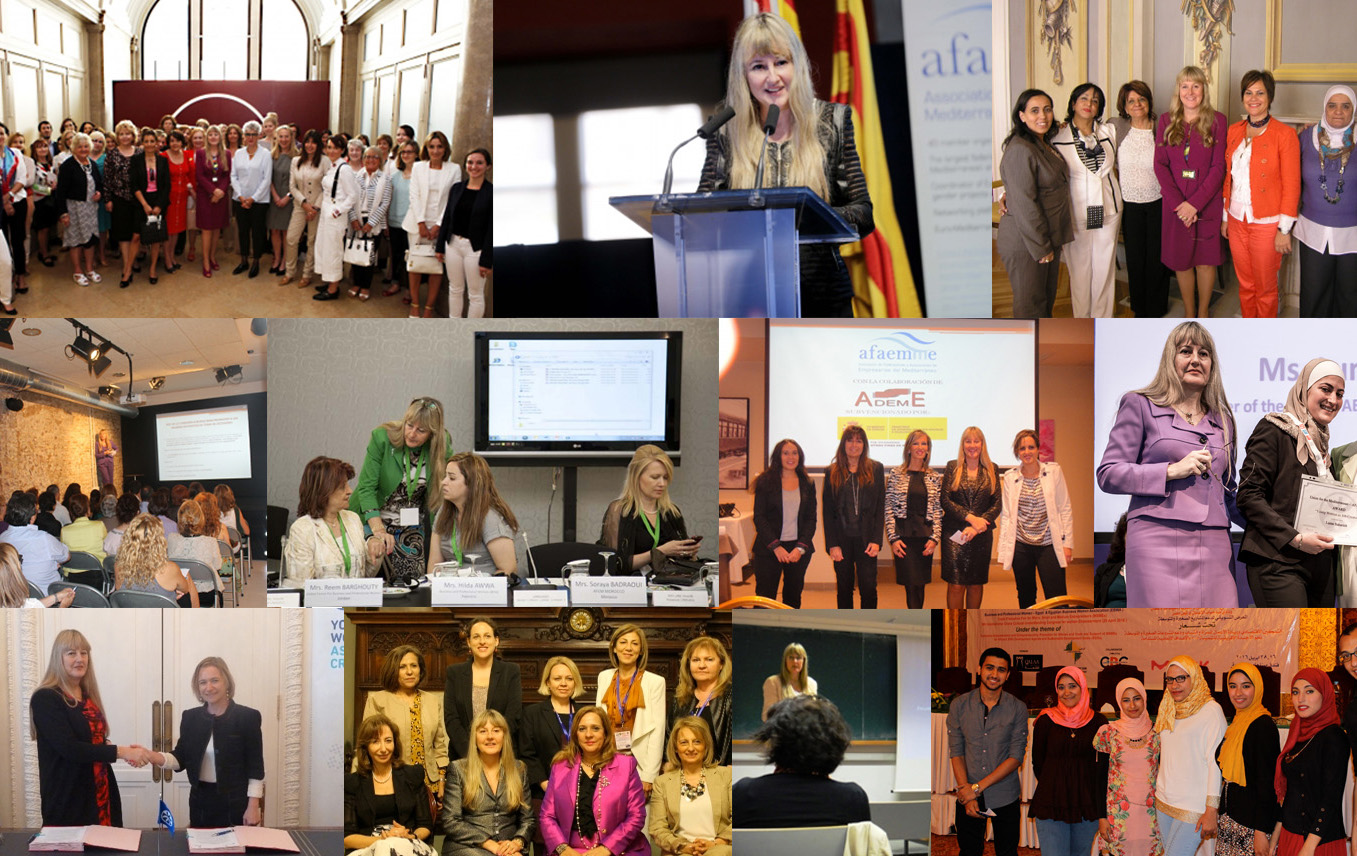 A lack of funding, existing gender stereotypes and difficulties in achieving a work-life balance remain key challenges for female entrepreneurs in many Mediterranean countries. The Association of Organisations of Mediterranean Businesswomen (AFAEMME), which was launched in 2002 in Barcelona, Spain, aims to overcome these obstacles through funding awareness-raising workshops, events and projects.
The association currently comprises 61-member organisations from 24 Mediterranean countries, making it the largest federation of business women associations in the Mediterranean region.
The association acts as:
•    A coordinator of European and Mediterranean business and gender equality projects
•    A networking platform for female entrepreneurs in the region
•    An advocator for better female access to economic decision-making positions
Investing in the future
AFAEMME's main objective is to help women achieve their full potential in business. Current projects include the third phase of "Young Women as Job Creators", which has been endorsed by all 43 Member States of the Union for the Mediterranean (UfM). The project promotes self-employment and entrepreneurship among young women who are about to graduate from university.
A series of "Women Entrepreneurship Days" have enabled some 800 young women from 32 participating universities to receive free advice on becoming future successful businesswomen and employers. Luma Sukarieh from Jordan for example – who developed her own glass waste recycling company – won Best Business Idea at a Women Entrepreneurship Day, and was able to further develop her concept.
Working together
AFAEMME has also been heavily involved with other Spanish-based organisations. One project, in collaboration with the Generalitat de Catalunya Institut de les Dones, focuses on promoting entrepreneurial Catalan women. Another project, organised together with the Ajuntament de Barcelona, aims to engage men and promote better work-life balance.
AFAEMME is a member of the Council of the Euro-Mediterranean Women's Foundation and an international partner of the Global Summit of Women.