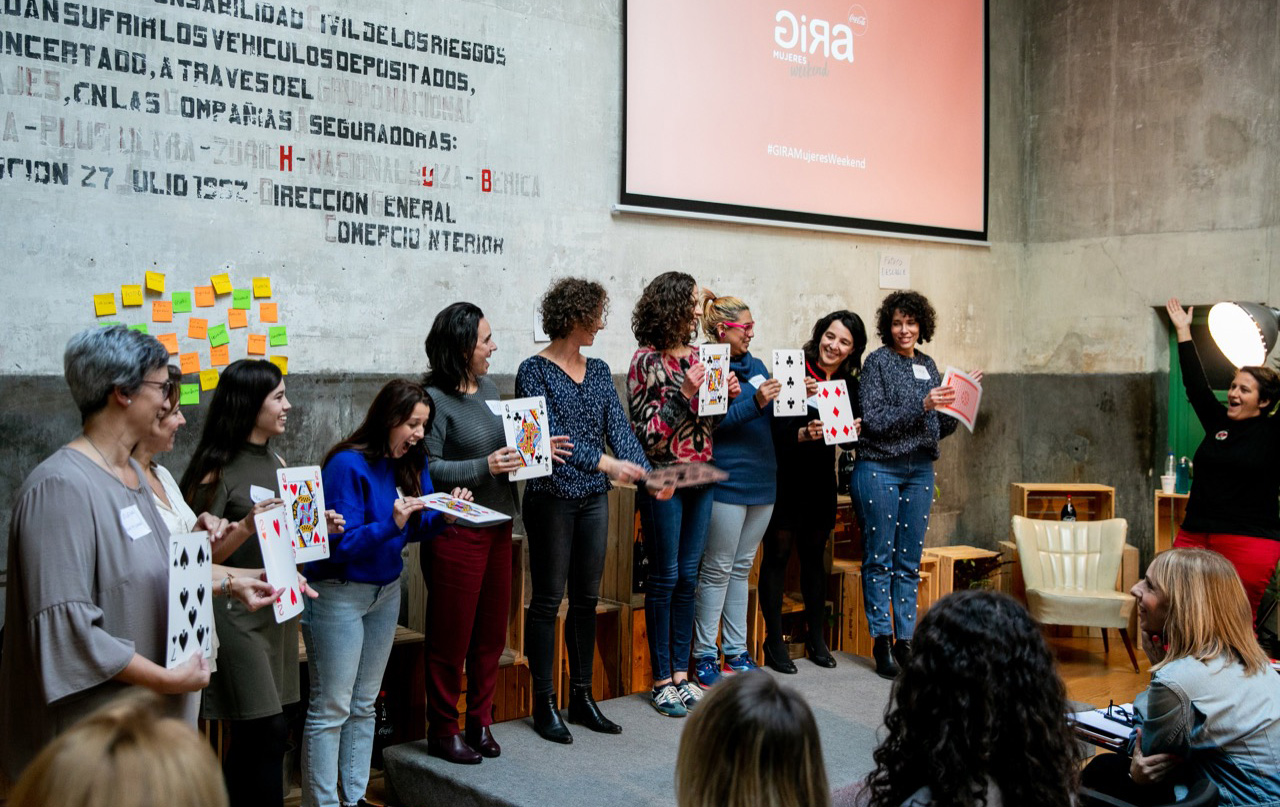 Impact Hub is the largest global network of collaborative spaces. Within this network are entrepreneurial communities and capacity building programmes which connect and inspire people to make a positive impact in business. Furthermore, they offer collaborative coworking solutions and training, as well as support for freelancers, start-ups and companies across 5 locations.
However, there remains challenges for aspiring female entrepreneurs in Spain with just 22% launching their projects in 2018. To change this, Impact Hub Madrid has designed initiatives which empower women who may struggle to balance family, life and work.
Initiatives which motivate women
María Suardíaz, Project Communications Manager at Impact Hub Madrid, explained: "We have developed programmes and initiatives which motivate women. This we do through training and networking experiences: 2 successful initiatives are 'Gira Mujeres' and 'Gira Mujeres Weekend', which have been launched with Coca-Cola to empower women through professional training."
Since 2017 there has been more than 30 incubated projects (Gira Mujeres), which has reached some 150 towns in Spain and enabled 9,000 women to participate. The result has been that nearly 1,000 women have accessed entrepreneur training via the Gira Mujeres Weekend.
María Suardíaz added: "We always try to find a balance between male and female speakers as well as mentors of our female incubation programmes. This enables us to develop a solid network and sustainable relationships. Furthermore, 57% of our employees are women so we have a flexible policy when it comes to the balance between job and family life".
Innovations and collaborations
There have been many success stories as a result of the Impact Hub. For example, the Creative Business Studio, an initiative which promotes entrepreneurship within creative and artistic fields. Whilst Alquimia consists of 2 film editors who make short films to show how pain and disease can be transformed into art.
There are also other entrepreneurship and innovation programmes which focus on areas such as young people, sustainable cities as well as, health and care, which are developed in partnership with organisations such as the European Commission.