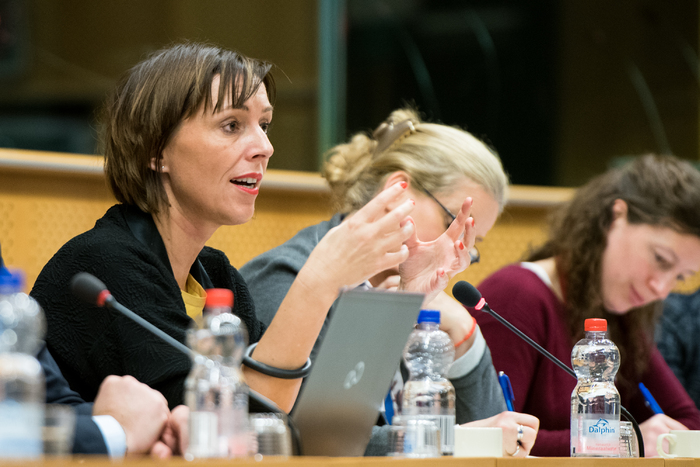 Business organisations have called on WEgate to help unify and increase cooperation between networks supporting female entrepreneurs across Europe. Public authorities and business stakeholders came together on 31 January at the European Parliament in Brussels, to exchange best practices in women entrepreneurship and discuss how WEgate could facilitate this moving forward.
Hosted by MEPs Angelika Mlinar and Martina Dlabajova, the 'Co-Creating WEgate' seminar gathered various stakeholders engaged in supporting and promoting female entrepreneurship.
In the first part of the event, participants exchanged good practices and agreed that more needs to be done to change people's mindset and help more women entrepreneurs achieve success.
This exchange highlighted the diversity of experiences across Europe: from networking to promoting role models, and training… the experience and knowledge gathered are extensive!
Women entrepreneurs may struggle to find an organisation that can support their endeavours, both in their own country and abroad. What if there was an easier way to search these organisations?
The ensuing discussion focused on the need for a more unified network that could put organisations supporting female entrepreneurs in contact with each other. It was suggested that WEgate could become such a platform.
"WEgate can help create a community for organisations supporting women entrepreneurs. This way they could share lessons learned, experiences and innovative ideas," a participant from the European Training Foundation said.
Another participant from a French SME organisation added: "It's important to create this kind of network because women are sometimes not aware of existing tools."
Stakeholders and policymakers agreed that there's a need for a platform where organisations supporting women entrepreneurs could share information and relate to one another, to create a 'community' feeling. They stressed that this could help improve communication as experiences can be shared and women can find out where similar organisations are active across Europe.
MEP Martina Dlabajova shared her experience as a former entrepreneur, and stressed that she was surprised to discover the many motivations and difficulties women face when setting up a business. She added that it's important to provide everyone with entrepreneurial skills.