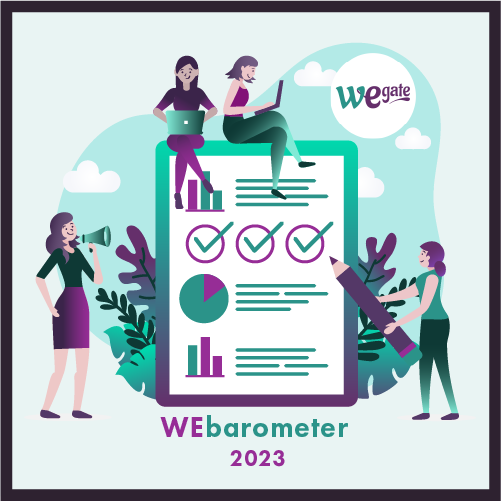 WEbarometer 2023 survey is out!
We're thrilled to present the WEbarometer 2023 survey and we're eager to hear from you!
This short survey focuses on women's entrepreneurship, skill development, and training.
If you want to jump right in and help us with your insights, here is the link to the WEbarometer survey
The WEbarometer has undergone an exciting evolution this time around.
In the past, it delved into comprehensive diagnostics of women entrepreneurship.
This year, we're trying something new. We're focusing on the critical aspects of training and skills development.
We aim to gather responses from women entrepreneurs with diverse backgrounds at various business stages, all while being mindful of your precious time.
With just 10 concise questions, it will take around 5-10 minutes to complete the survey.
The WEbarometer is a crucial instrument for understanding the current state of women entrepreneurship and identifying areas where we can genuinely create an impact. Your collaboration is priceless as we work together on our mission. We'll publish the results on our website and across our social media platforms.
Together, we can empower women entrepreneurs, drive positive change, and build an inclusive entrepreneurial ecosystem.
Let's do it together!
If you'd like to be in the loop, connect with us on LinkedIn for updates and insights.
Thank you for being a part of this journey!
Share your insights with us replying to the WEbarometer survey
Image source: resources from FreePick https://www.freepik.com/