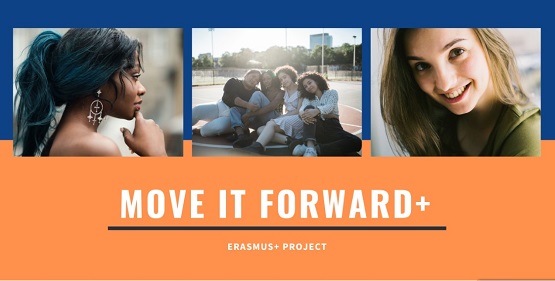 Women face a double barrier in undertaking entrepreneurship because they tend to have real and perceived challenges related to digital skills which may hamper them in starting up. The startup ecosystem is also not female-friendly, so building a sense of community is critical. In those terms, as part of its inQube female digital accelerator, the Digital Leadership Institute and its partners organise Move It Forward – female digital starters events around the world, usually taking place on a weekend, with the aim of bringing together teen and adult women of various language, cultural and socio-economic backgrounds, to provide them with the skills, resources and access to the expertise necessary to inspire them to take up digital entrepreneurship. The approach focuses on skills development, creating access to resources and community-building, including through training, tackling a social imperative unique to girls/women, role model interventions, etc.
The inQube female digital accelerator is a network promoting mentorship, skills development and knowledge-sharing among women of all ages and backgrounds in order to promote increased digital entrepreneurship by Europe's women. Move It Forward is a two-day project-driven entrepreneurship event for women of all skill levels, particularly focusing on beginners, that includes:
• 2x plenary sessions – with inspiring keynote presentations and testimonials on the noted challenge;
• 4x hands-on workshops – that deliver critical skills in web and smartphone app development, launching an enterprise in the cloud, and cross-cutting added-value skills like data visualization, CRM, marketing/branding, etc.;
• 10 hours of independent and coached project work – including a facilitated ideation session, team-matching and project pitching exercise; and
• 6 hours of networking – with community members, experts, sponsors and partners.
The Move It Forward event concludes with a presentation/pitching session by project teams, judging, an award ceremony and an optional networking dinner that is open to the public. Typical prizes for winning teams include software and hardware tools, project incubation, and expertise and coaching support.
Since 2016, fifteen Move It Forward female digital starter events have been carried out in Europe, North Africa and the Middle East, each event launching 5-10 new projects, and reaching upwards of 50 teen and adult women representing more than 75 nationalities from around the globe — including Roma women and women refugees in Europe. Each MIF event generates 4-5 projects viable for follow up beyond the event itself, for which team members receive mentorship, training and access to resources in order to encourage them to pursue digital entrepreneurship. To date, approximately one in five projects launched during a MIF event is still ongoing.
The Move It Forward program was the subject of an Erasmus+ project to build a toolkit around the initiative and make it open source: http://moveitforwardplus.com. The method for organizing Move It Forward has been open-sourced in a toolkit that is available to all WE stakeholders/community members. So far, the event has been organized 5+ times by consortium members as a freestanding initiative in cities across Europe http://dlii.org/organise-your-own-move-it-forward-event/