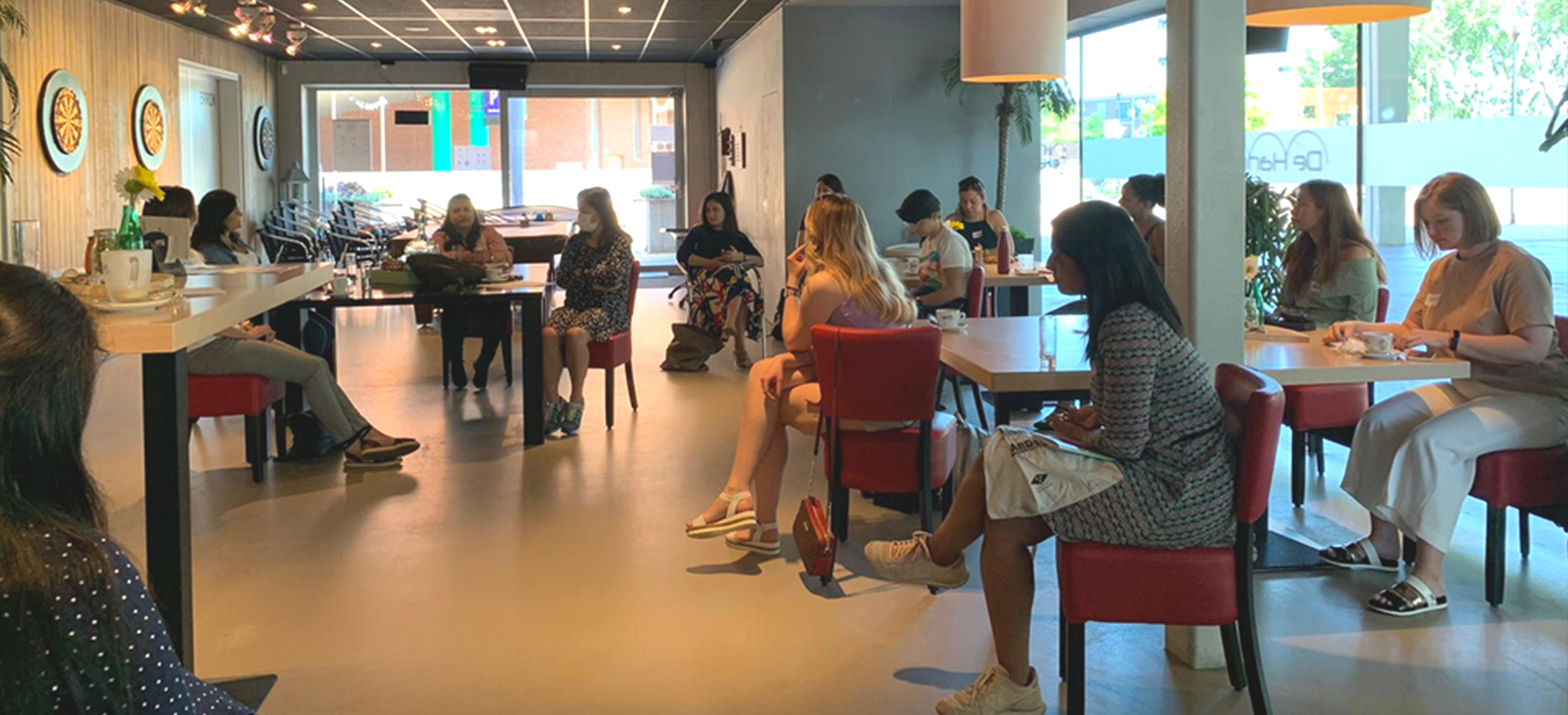 The majority of women in the community are solopreneurs, so there are no colleagues, teams, boss, or employees to generate ideas, co-create or discuss projects. It is not easy to be an entrepreneur, and it's even harder to do it in another country where a different language is spoken.
"Many women are full of fears about how to go on after leaving behind successful careers and their support networks in their countries. Not every woman continues her career or get a job in the Netherlands. That's why, after drinking many cups of coffee, we packed our fears and started International Creative Women", says Yolima van den Berkmortel, one of the founders of the organization, a mother of 2 boys, a biologist, business developer and entrepreneur. They created International Creative Women together with her partner Sally Ocana, who is a Colombian architect, mother, entrepreneur, and jewellery designer.  International Creative Women wants to create a supportive and diverse community of women, to help kick start their own independent entrepreneurial pursuits while encouraging social cohesion and integration.
Their agenda is full of activities, meetings, and workshops. Different talented women are sharing their knowledge, teaching techniques and arts to unleash their creativity!
One of the amazing events they organize is the "Coffee & Ideas: entrepreneurs working as a team", where each participant can present ideas or new products, in order to receive honest, respectful, and truthful feedback or advise. A session is dedicated to learning a new business topic: productivity, social media, branding, etc…  Women feel inspired, empowered, and supported after these meetings.
So far, 16 women have officially registered their businesses as a result of these sessions and numerous new products and services have been launched with the help of the team. One of the of the ideas generated was to create support groups on Instagram. Each group works for two weeks with twelve members, and each month a new group starts with different members.
This great initiative can be easily replicated in other contexts, due to the low costs, with highly  valuable impact on the community of creative women. This is the space to connect, meet new women entrepreneurs with different backgrounds, collaborate, create new projects and dream together. Being an entrepreneur is exciting but hard and sometimes it really feels lonely, so we are definitely stronger together.