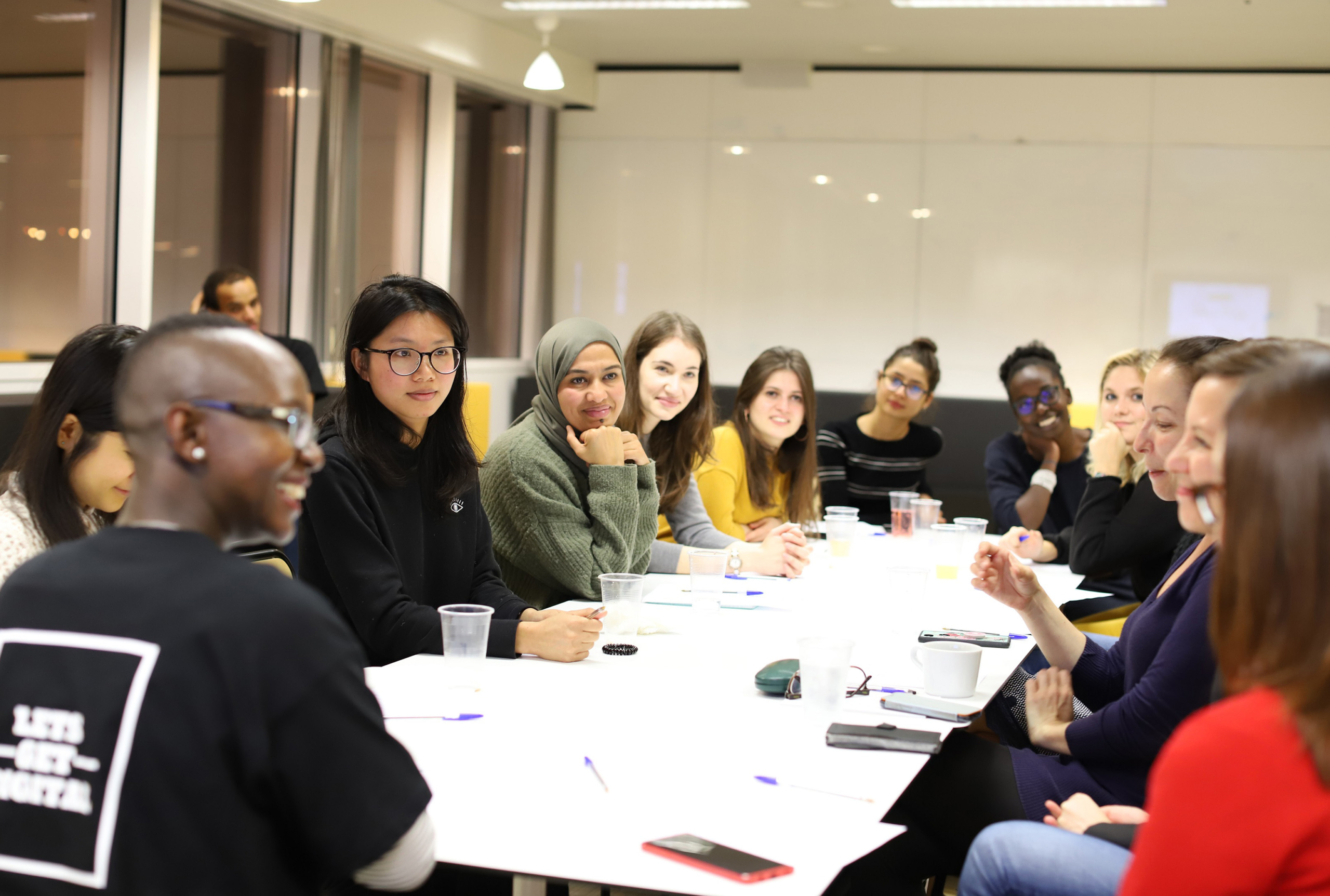 She Leads Digital is an organisation that seeks to close the digital gap by encouraging women to actively participate in the digital sector. The not-for-profit organisation offers various trainings and workshops in Brussels, Belgium, to introduce women to coding and technology. The aim of She Leads Digital is to facilitate employment and entrepreneurship opportunities by passing on the necessary skills to access a rapidly digitalising economy.
What is She Leads Digital doing for women?
– Lending a hand to women looking to enter the digital sector as students
– Helping women with a skill gap wanting to access the job market again
– Supporting women on their path to financial freedom by giving them the skills to enter a high demand sector
– Workshops and boot camps
Workshops and boot camps
Workshops and trainings are arranged on evenings and weekends, with an event every week. There is also a WordPress boot camp, a 3-day course organised every month to build, complete and manage a website. The platform believes that this is one of the biggest challenges for budding entrepreneurs, as not having an online presence as an entrepreneur can affect your business. However, resorting to a developer to make a website can be quite costly and it can be difficult for an entrepreneur to secure such funds.
The boot camp teaches entrepreneurs how to build and maintain their own website. Following the end of the course, those who have attended are offered a 6-month free WordPress hosting and are also given a lifetime access to support.
Classes for all ages
Though the organisation is aimed towards women, men also join the monthly workshops. Holiday camps are organised for children from the age of 7, where they can learn the benefits of robotics or how to code and build a simple page or website.
The children are taught to be creators and not just consumers of the digital world, by creating videos or using social media for a cause, they are introduced to IT and the basics of coding, robotics or filmmaking as a pathway to a future career in STEM fields.
Coding the future
The platform leads these workshops and trainings with the idea that impact happens one person at a time. It can show younger generations that they need to start laying the foundations of the future now and that they can build something that could change the world.
She Leads Digital wants women and youth to understand that tech is not complicated. In 2018, around 60 people took part in workshops and courses offered by the platform. Some have successfully started a blog or built a website, and some have even gone on to learn how to code at coding schools or camps.