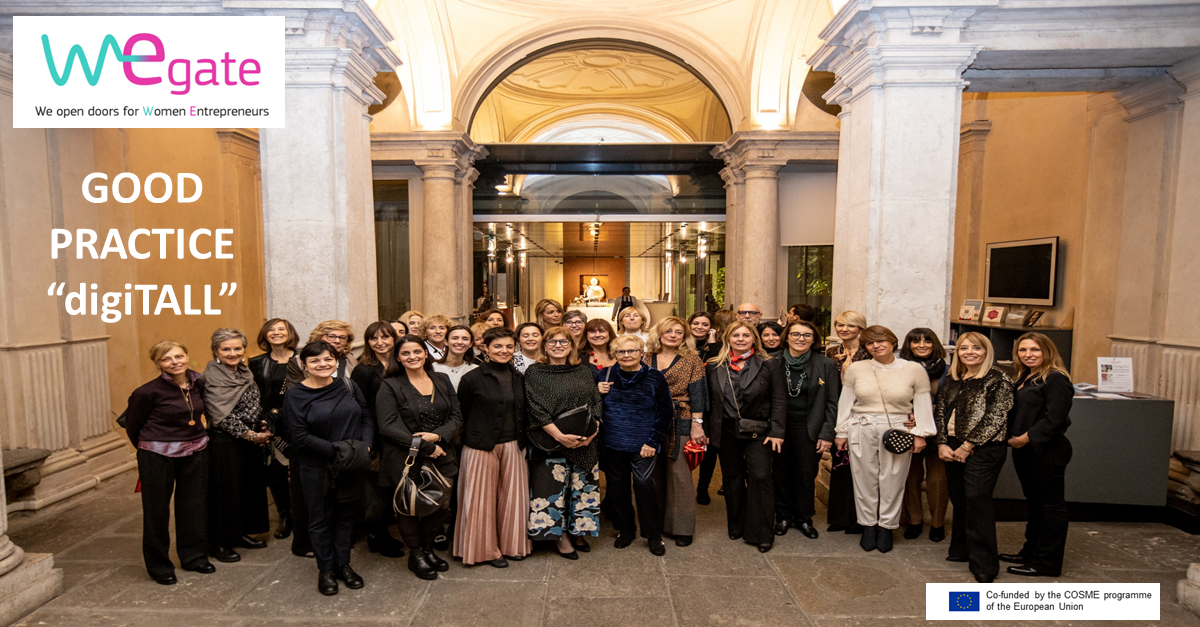 APID Entrepreneurship Donna was established in July 1989 at the API of Turin by 55 entrepreneurs belonging to the Small and Medium Industry Association of Turin and related province. The aims of the Association are to:
promote actions to support and develop female entrepreneurs
encourage opportunities for professional development and training, including through studies and research
encourage the creation of new businesses, acting as a reference point for the start-up and continuation of autonomous activities
favour policies and projects for conciliation
encourage networking
support positive actions for the inclusion of women in the sector unions and the API's governing bodies.
To achieve these purposes, APID collaborates with all the competent institutions in the regional, provincial and municipal areas and at national, community and international levels. In carrying out its activities, it adheres to, supports and promotes national and European projects, initiatives and conferences aimed at encouraging the development of equal opportunities, conciliation, flexibility and corporate social responsibility.
Apid deals with disseminating business culture and self-employment orientation to create an awareness of " doing business " capable of making young people's ideas, creativity, and innovation "business". Apid, therefore, activates tools (desks and training courses) that promote the birth of female entrepreneurship and their consolidation, aware that female entrepreneurship is one of the Italian production system's driving forces.
Specific attention is dedicated to enhancing women in decision-making and representation places and disseminating the "networking" methodology, which is now essential in a society strongly characterized by the culture of knowledge and information. Through a growing and conscious involvement of female entrepreneurs in associative life, a greater presence of Apid members in the management bodies of API Turin has materialized.
A local project caught the wide community's attention: digiTALL – a project dedicated to creating an entrepreneurial ecosystem ready for the digital revolution and an innovative transformation of its SMEs. The specific objective was to increase digital skills in SMEs lead by women, encourage new digital businesses, and promote STEM and entrepreneurial careers among young women. From May 2019 to December 2019, in Turin (Italy), they actively worked with 100 female students and 20 women entrepreneurs to guide them towards digitization.
Participants had the opportunity to lead the digital transformation in their companies and plan new digital businesses. The inspiration for implementing such an initiative was the lack of digital transformation skills and lack of self-confidence in their entrepreneurial skills among girls. The digital revolution leads to the rapid growth of the digital sector, creating hundreds of thousands of new jobs every year, but the share of women in this sector decreases. Therefore, in times like this, it is crucial to increase the digital competences of women and reduce gender gaps in the use of digital technologies and digital literacy.