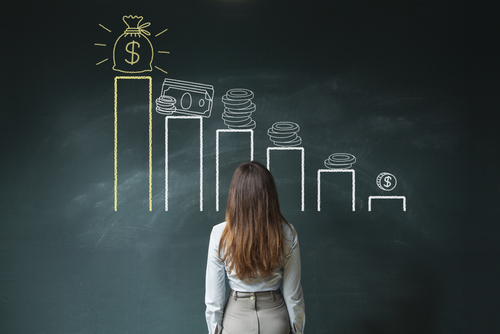 New research has found that men and women have different methods for raising capital, how much they seek, procure, and how they spend it. The research was done by the Federal Research Division, Library of Congress under an Interagency Agreement with the National Women's Business Council.
The report found 5 interesting points. One of these is that women like to have more control in their firms – they exhibit higher risk aversion levels and like to have more control, which could explain why female business owners keep their funds smaller and more manageable.
Positively, women also find more success with crowdfunding, usually facilitated by the internet. Research finds that women are more successful in raising funds in this manner because they ask for small amounts of capital from many people. They set realistic goals.
However, women are more likely to have unmet credit needs as they are less likely to apply for loans when they need credit than men. As well, female founders are more likely to rely on personal financial sources, being 3 times less likely to approach angel investors or venture capitalists for equity financing than men. They are also less likely to use friendship networks and business acquaintances for financing, although they are as likely to approach banks for financing as men.
Finally, women are more reliant on owner equity, although all other parameters (education, experience, credit scores and firm characteristics) are the same for men and women. Female business owners also use lower percentages of external debt and are more likely to choose bootstrapping instead of overdrafts.
These findings can be used to encourage female entrepreneurs in their endeavours, as they can be more aware of what needs to be improved upon and developed in order to be more successful in business ventures.