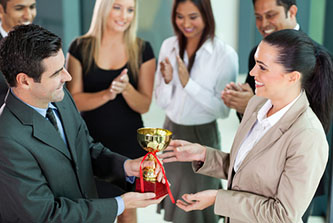 The finalists for the EU Prize for Women Innovators were announced on International Women's Day by Carlos Moedas, Commissioner for Research, Science and Innovation. The Horizon 2020-funded initiative aims to encourage women innovators to become entrepreneurs. There are still not enough women creating innovative enterprises, which represents an unexploited potential for Europe.
Each of the finalists founded or co-founded a successful company based on her innovative ideas.
Nine of the 12 women are rated under the Women Innovator category and cover diverse business fields such as hardware solutions for the Internet of Things, medicine, healthcare, biotechnology, research, human resources, biomimetic design, and recycling.
The other three finalists are in the running for the Rising Innovators category, which recognises young female entrepreneurs under the age of 30. Their businesses focus on social inclusion, recycling and advanced medical imaging.
The 4 award criteria measure the success of the women's innovations: the originality and marketability of the developed product or service, the economic impact, the societal impact and the impact and leadership role of the contestant.
The winners will be announced later this year and will receive a prize of up to €100,000.