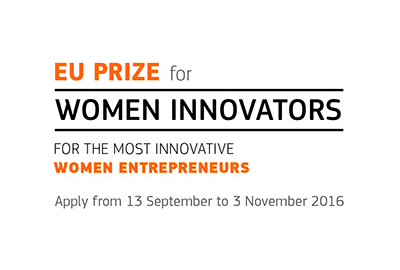 The European Commission will reward four women entrepreneurs who have achieved outstanding innovations and brought them to market. The competition is open to women entrepreneurs across all sectors residing in EU Member States or countries associated to H2020, who:
 have founded successful companies (turnover of at least EUR 100k) and brought innovations to the market;
 benefited from research and innovation funding from the public and private sector.
Young innovators (born after 1982) starting their careers can participate in the new category 'Rising Innovator'!
First prize: EUR 100 000
Second prize: EUR 50 000
Third prize: EUR 30 000
Rising Innovator: EUR 20 000
An independent high-level jury from business and academia will examine and select the winners who will be announced in March 2017.