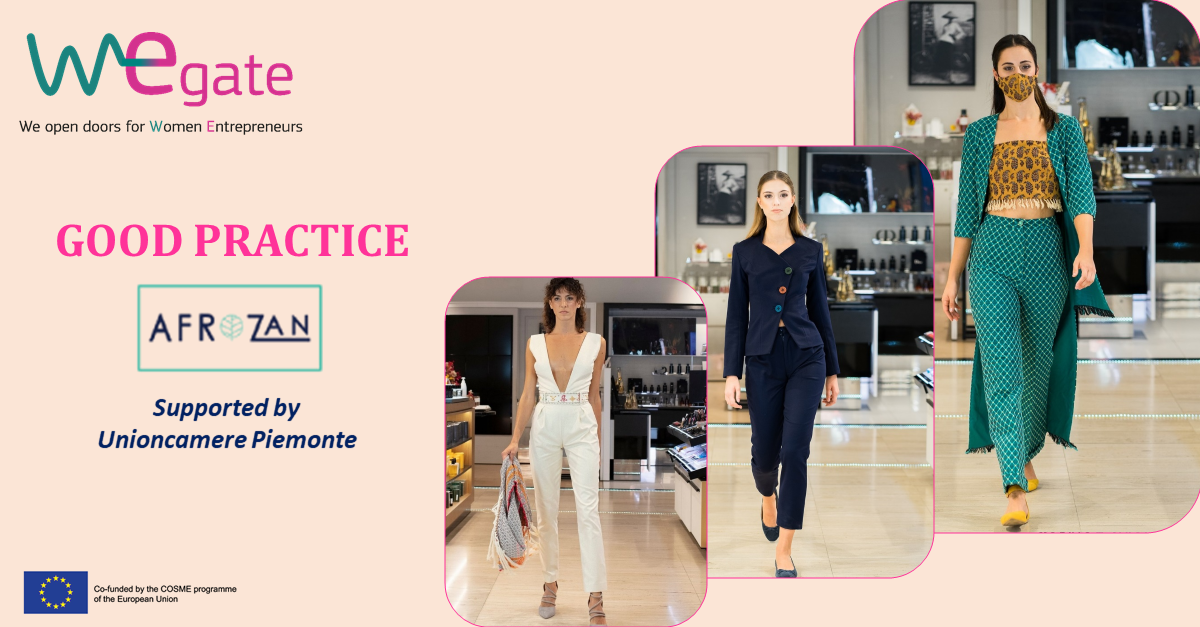 As a partner of the Enterprise Europe Network (EEN), an international network that supports entrepreneurs worldwide, the Unioncamere Piemonte is part of the Sector Group Textile & Fashion, which aims at boosting the competitiveness of textile businesses and fashion brands, by providing them more chances to internationalize and meet potential clients from new markets. Federica Leonetti, a Chair Sector Group Textile & Fashion, together with all members of the group, are actively engaged in helping the companies thrive by:
Creating or strengthen links between SMEs and Research Institutes activating in textiles;
Encouraging transfer of new technologies and innovative ideas with potential applications in the textile industry;
Encouraging business links between SMEs through R&D activities;
Encouraging international collaboration among SMEs and research centres in the frame of R&D programmes in textiles.
Unioncamere Piemonte is highly active in the Sector Group Textile & Fashion. They organize various events, promoting their clients and helping them internationalize. They are also organizers of the Torino Fashionmatc in the scope of Torino Fashion Week. This particular event is committed to bringing European fashion and textile producers together to enhance opportunities and commercial partnerships finding partners for joint projects, exploring new markets as well as sharing knowledge, ideas, innovation and inspiration.
One particular success story is the company "Afrozan", an Italian fashion brand, with a supply chain that covers Italy, Iran and Lithuania, which Unioncamere Piemonte supported through all its developing phases, helping them find the right partners, attending the Torino Fashion Week (TFW) shows and giving them the possibility to have international visibility. Unioncamere Piemonte has an important role by involving them in the right event and supporting the client in finding the right suppliers and international meetings to address their needs. 
"We supported a fashion brand providing services related to innovation and internationalization. As a member of the Sector Group Textile and Fashion within EEN, we organize b2b events where entrepreneurs can meet international clients from all around the world. The fashion brand attended our B2B Torino Fashion Match 2020 realized during the Torino Fashion week. The Italian brand attended also the TFW as a performer where they received the Award as best rising talent 2020 from an important national fashion store. Indeed, thanks to the b2b they met many international suppliers with whom they started commercial partnerships", stated Federica Leonetti.
They also suggested that the brand should improve its digital tools to implement its e-commerce platform using the new communication materials they obtained during the event. The company is also focused on sustainability production so Unioncamere Piemonte supported them in finding the right clients to meet during the b2b Torino Fashion Match. Thanks to Fashionmatch b2b meetings organized by EEN, the brand could expand and present its mission in the whole European market, planning on spreading its physical presence in the UK market. The sustainability and commitment to the environment without compromising beauty is the solution that AFROZAN is providing to the customers. In those terms, "Afrozan" developed special fabric packaging for all of its products that is loved by the customers.
It could be a good example of how to support SMEs to reach more visibility, to develop new contacts, to grow and to help them reach new markets worldwide. The good practice is transferable to other stakeholders, to other sectors and to other companies who wish to create international partnerships.