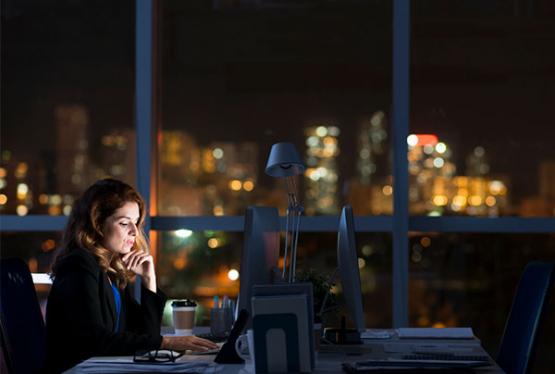 Women on top are often hyped as professional role models. Think Sheryl Sandberg, Arianna Huffington and Beyoncé Knowles. But to most women in business, it seems there is something odd about being a female entrepreneur. Conversations tend to focus on the female part, not the fact that we are entrepreneurs.
At networking events, people rarely ask about my professional accomplishments, although one might say I am fairly successful at what I do. I have started two companies from scratch. A few years ago, I sold one – an executive search firm – to one of the market leaders in Belgium. And I'm still going strong with my other venture: CVWarehouse, a software tool for smarter hiring. I'm also a fairly popular keynote speaker and blogger on entrepreneurship and intrapreneurship.
But instead of inquiries about the above, I get the same questions over and over again. "As a mother of three, how do you balance work and family? Do you get to see your kids enough?" etc. Not the topics I can overhear my male counterparts discuss a few feet away.
I often don't bother answering. Instead, I try changing the subject to something I do want to talk about, such as scaling my business across Europe, or the challenges start-ups face in our region.
I also know what I would love to answer: "I'm not looking to balance my private and professional life. I'm just trying to have a great life. And I suggest you do the same."
Ever since I started my first company in 2003, my professional life has been taking up a lot of my time. I have seen it all: success, failure, crises, expansion, new developments and the challenges of day-to-day management. Often at the expense of my private life. But don't worry: I love my children just as anyone else. And I'm very much present when we do spend quality time together.
Sometimes a crisis forces me to skip a family vacation and often I'm home too late from work to tuck my children in. It happens to entrepreneurs and the entrepreneurial, so I'm told. So I guess it can happen to women, too. Wouldn't you agree?