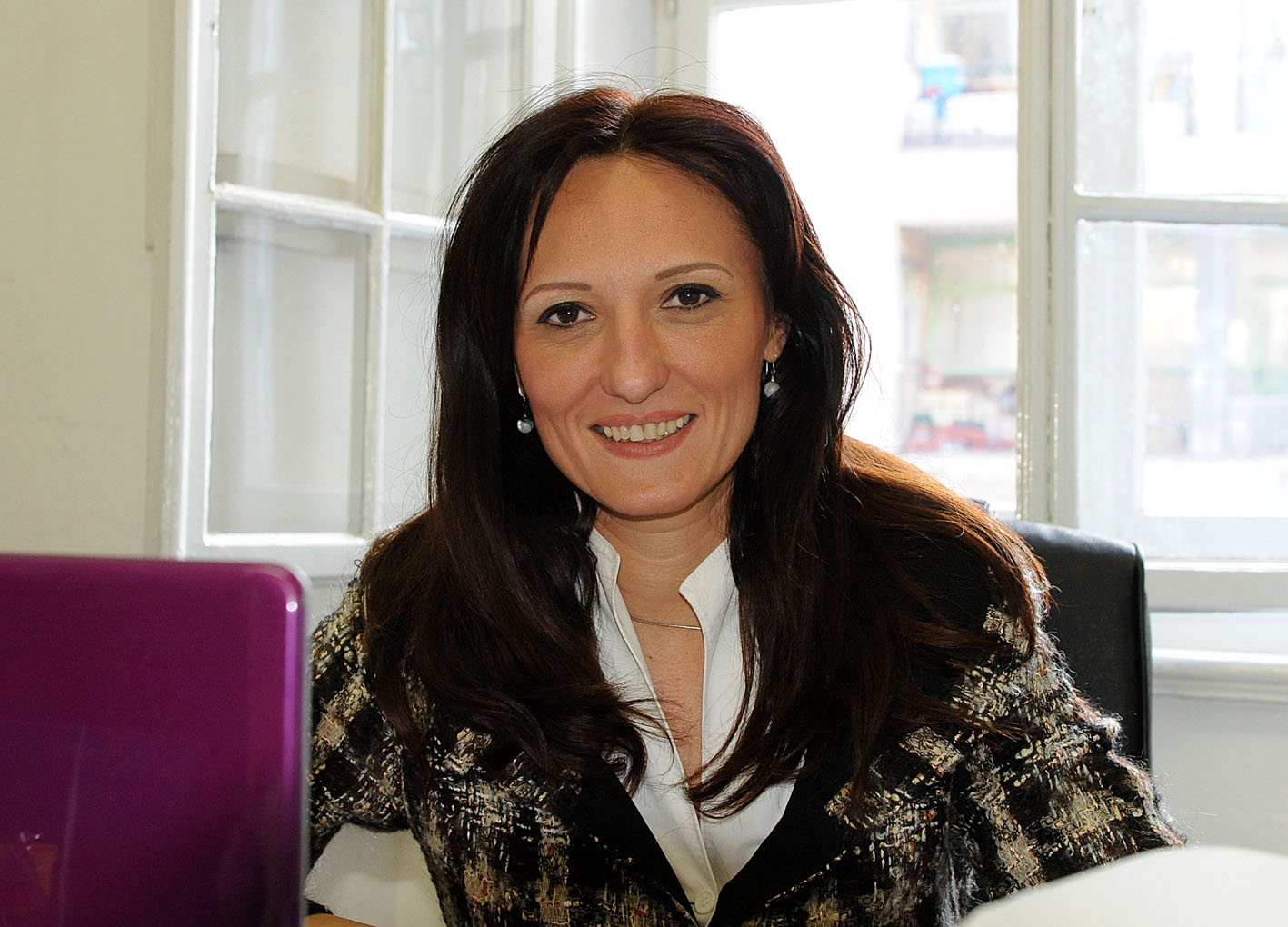 ROLE:
Founder and owner of Business school PAR and Business Academy Rijeka (PAR ltd)
"Entrepreneurship is not a question of gender. It's for those who dare and who are brave enough to do something."
Gordana Nikolić, Founder and owner of Business school PAR and Business Academy Rijeka (PAR ltd)
 PAR is one of Croatia's top 20 educational centres for entrepreneurship
 The Business School PAR, which is part of the Business Academy Rijeka, is the only independent higher education institution in the northern Adriatic region
 Gordana was chosen as the Best Woman Entrepreneur in Croatia in 2015 by the Croatian Association of Business Women – KRUG
 Member of the European Network of Female Entrepreneurship Ambassadors in 2010
Frustrated by the lack of business-related courses and disappointed in the public education system in Croatia, Gordana Nikolić decided to take matters into her own hands and founded PAR Business Academy Rijeka in 2007. This educational centre soon expanded and created its own business school in 2011, the first private higher education institution in the Rijeka region. Judging by her numerous awards, her project was not only a personal accomplishment but also satisfied a real demand.
In 2016, she received an award from the Primorje-Gorski Kotar County for the promotion of science, education and female entrepreneurship in the region. The same year, she was also given the annual award from the City of Rijeka for her outstanding contribution to the fields of higher education and entrepreneurship and for setting up and launching the first private higher education institution. All of these awards, she says, "made PAR a strong promoter of women entrepreneurship and higher education quality on a national level".
In this interview she tells WEgate about her initial struggles and reveals her secret for staying young.
WEgate: Tell us more about your company
Gordana Nikolić: Business Academy Rijeka (Croatian abbreviation: PAR Ltd) was founded in 2007 and is an educational group which includes several businesses.
It started with the aim of cooperating with and representing scientific and academic institutions by promoting their projects and organising professional seminars, courses and lectures in business and management.
As a lifelong learning company, we provide education in areas such as management, leadership, personal development, public relations, finances and EU project management.
The Croatian Ministry of Entrepreneurship and Crafts acknowledged the professional and expert level of PAR's education and recommended its programmes for the professional development of companies and individuals. Hence, Business Academy Rijeka is one of the top 20 educational centres in entrepreneurship in Croatia.
In 2011, we established Business School PAR as the only independent higher education institution in our region. By creating a positive impact on the economy and an empowering influence on the students, PAR strongly supports the start-up culture, lifelong learning and entrepreneurship. PAR's professional study programme is conducted in close cooperation with the business sector, and its academics include 25 professors who are experienced professionals from the academy and industry. The business school's strength lies in an excellent network of international partners from eastern and western Europe and has established a strong partnership with the Iacocca Institute from Lehigh University in USA.
Moreover, the Business school PAR signed the Erasmus Charter for Higher Education in 2015 as confirmation of all its operational and professional capacities in international activities.
With the goal of contributing to education in the local community, PAR has founded several NGOs; PAR Alumni, PAR Sport and PAR Institute for the development and promotion of lifelong learning. Its work is aimed at incorporating the efforts of existing PAR entities into developing the civil society.
What or who inspired you to set up your own business?
I was motivated but also disappointed in the situation on the business market and in the public education system. I think my desire to make the changes I wanted to see happen and my wish to do something more in life made a positive change in my career and had a great impact.
What challenges did you face when you decided to launch your company? Did you have any sort of support from organisations?
In the beginning, there were a lot of administrative and bureaucratic issues. Some people didn't understand what I was doing, some of them didn't take me seriously and I even faced sabotage at times. However, that only made me want to succeed even more. There were also people who supported me and I have a close and successful business partnership with them to this day.
Entrepreneurship is still often considered a man's territory; what advice would you give young women who want to become an entrepreneur?
Entrepreneurship is not a question of gender. It's for those who dare and who are brave enough to do something. So, be persistent, but patient, and believe in yourself even when it seems like you are on your own.
What is your favourite part of your job?
I love teaching, mentoring and helping aspiring young people and entrepreneurs, as well as developing new ideas and my passion. I like to do things in a simple but different way. I just have the feeling that I am growing with every new idea. Being surrounded by young people seems to keep you young forever…that surely is the best part of my work. J
Favourite quote/motto?
'My success depends on me' – a saying I have adjusted to my circumstances, and which became the motto of the Business School PAR.