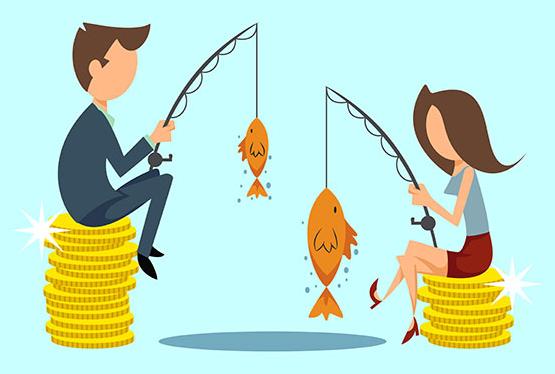 I recently attended a Citizens' Dialogue dedicated to women entitled 'Women innovate – Europe gains!'  Listening to Commissioner Moedas, the inspirational Saskia Van Uffelen (CEO Belux at Ericsson) and flipping through the latest Commission report on gender equality got me thinking…
Equality between women and men is a fundamental right and one of the European Union's founding principles. Gender equality is no longer just a question of fairness; we need diversity to be competitive. The balance is believed to contribute to jobs, growth, fairness and democratic change.
And still, even though gender gaps have (slowly!) narrowed in the past decades, the 'EU Report on equality between women and men 2014' reveals that at this rate, "it would take another 70 years to achieve gender equality".
Women represent 46 % of the employed workforce but less than a quarter of company board members. And even though statistics show that men drop out of school more often, and that women are more likely to complete higher education, the latter tend to be concentrated in less well-paid sectors.
Women also seem to get 'stuck' in the same – rather traditionally female – areas, such as the arts, humanities, health and teaching. And those who do graduate in so-called 'masculine' fields, such as science, mathematics, engineering and technology, are less likely to work in those fields. The gap is even visible in the pay: for every euro men get paid in the EU, women only get 84 cents, independently of their occupation or education level.
How come only 30 % of start-up entrepreneurs are women?  Why are 77 % of Oscar voters men? Why was the pension gap 39 % in 2012? And most importantly: how can we achieve gender balance at work?
As European Commissioner for Research, Science and Innovation, Carlos Moedas, explained during the citizens' dialogue in Brussels, the EU tries to lead the way – setting a minimum of 40 % of women on panels of experts is just one example. He also stressed the importance for teams to respect the gender balance when applying for a funding programme, such as Horizon 2020. And he explained that this merely serves as an incentive to receive grants, since no sanctions are applied.
To the question of what the EU is doing concretely to change the situation in companies, Commissioner Moedas replied that not everything is an EU competence: the EU can help set the agenda to create national gender equality plans and it can provide mentoring and set targets. But the usual problem is to find a common denominator, considering that not all cultures share the same ideas on the subject of equality.
So how can we achieve real gender balance in a company? We cannot start firing men just because they are men. And do we really need positive discrimination to solve this problem? During the debate, Saskia Van Uffelen raised an interesting point: are we not bringing problems from previous generations into the next one? Maybe it is because we continue acknowledging and repeating that there is a problem, that we create this discrepancy. But then again, the numbers confirm that the gender gap is very much still an issue of our generation.
As for the pay gap, people should get paid for the tasks they perform, not their gender or their experience. It is about what we do and how we do it. Because in the end, as Farshad Asl put it so well, "Leadership is the act of serving others and has no gender preference."