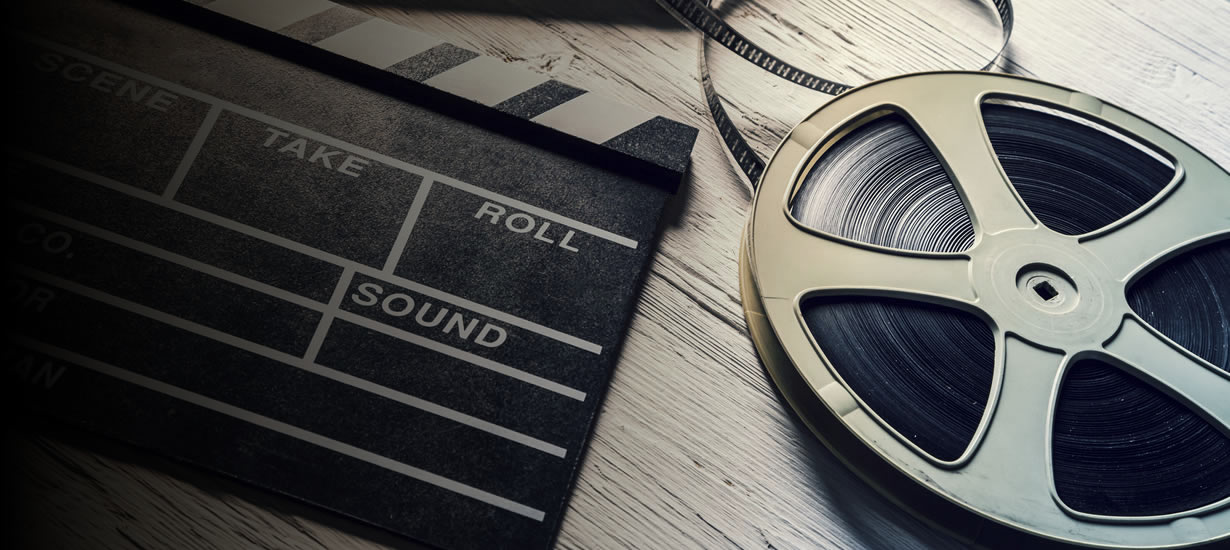 ROLE:
Founder of Marden Entertainment
 When we think in terms of how we can use our talents and skills to solve some problems in society or in some target communities, our life expands and new opportunities arise.
Mariarosy Calleri, founder of Marden Entertainment
 Entrepreneur in the film, television and new media sector
 Professor of filmmaking and digital media at Loyola University Chicago, Rome campus
 President of the NGO R.O.S.A. – Remove Obstacles to Social Awareness
After a struggle to find her dream job, Mariarosy Calleri took matters into her own hands and started her own company instead. Apart from being a film and television writer, director and producer, Mariarosy is also the president of R.O.S.A. This non-profit organisation promotes fair access to innovative and competitive education, while contributing to global and active citizenship, equal opportunities, innovative thinking and the promotion of entrepreneurship culture among women and youth internationally. In our interview, the mother of two points out that starting a business and putting your talents to use can be a way of solving wider societal problems and helping others.
WEgate: Can you tell us more about your company?
Mariarosy Calleri: I founded Marden Entertainment in 2005 together with Dennis Usher with the goal of contributing to the development of new European cinema and innovative education. With the advent of new media, we specialised in web series and 'edutainment' products, which educate in an entertaining way.
Since 2012, I have been developing a WebTV platform for European entrepreneurs with the aim of fostering entrepreneurship culture and education, while proposing a media model and best practices for innovative thinking and gender mainstreaming. I think people today need positive and proactive female role models that can inspire and encourage an alternative way of looking at reality focused on seeing and seizing opportunities where there seems to be none. I hope this dream can come true.
As for employees, we generally work with freelancers according to the type of jobs we have to deliver and their scale. Our growth potential is unlimited since we apply a business model that can expand and shrink easily without us being overwhelmed by overheads and labour costs.
What or who inspired you to set up your own business?
In 2000, I came back to Italy after having spent seven years in New York, where I gained a Masters in Media Studies and Film from the New School University and lots of experience working for some prime American networks. When I arrived in Rome, I sent out my resume to RAI and other media companies but I did not receive any replies. So I thought, if I can't find anyone willing to hire me and pay me what I deserve, I am going to create my own company and produce my own salary with my skills and expertise.
I am a first-generation entrepreneur and my inspiration was the need to work and feel accomplished as a media professional. This self-made entrepreneurial career path has also allowed me to express myself as a creative person and a multimedia artist, while being an inspiring mother for my two boys.
What were the challenges that you faced when you decided to launch your company? Did you have any support from organisations?
The main challenge for us was the lack of entrepreneurial experience and role models to refer to. The financial aspect was also pretty hard to deal with but our business plan won a regional fund and a bank guarantee that allowed us to start up and launch our company in the international market.
The regional agencies BIC Lazio and Sviluppo Lazio helped us with the funding and start-up aspects of our business. BIC Lazio also involved us in some international networking events, both in Italy and abroad, which helped us meet many national and international partners and test the level and quality of our services.
Some women organisations supported us in promoting our company in local and national markets. Among them was the Committee for the Promotion of Female Entrepreneurship of the Rome Chamber of Commerce that helped us produce and distribute among the schools of the Lazio region the feature documentary 'Invisible Superwomen', portraying nine stories of Italian women entrepreneurs. These cross-media profiles offer students and youth alternative female role models, different from the ones usually offered by Italian television.
Entrepreneurship is still often considered a man's territory; what advice would you give young women who want to become an entrepreneur?
Don't be scared of failure. Only those who challenge their limits and face the unknown can be truly happy and satisfied with their lives.
What is your favourite part of your job?
I like constantly having to invent new paths and ways to accomplish things, designing projects that can be feasible, sustainable and useful to someone. When we think in terms of how we can use our talents and skills to solve some problems in society or in some target communities, our life expands and new opportunities arise.
The constant need to be competitive and creative excites me and tires me at the same time… but I would not exchange my life for anything else, at least up to now. Juggling diverse projects at the same time allows me to exercise my various skills and express the different sides of my nature, satisfy the different facets of my personality, and give voice to my different and many passions. I am happy with the path I chose and I hope I'll be able to encourage and inspire others to pursue their dreams.
Favourite quote/motto?
Actually, I have two personal mottos:
Be the best you can be in every aspect of your life.
The best is yet to come.