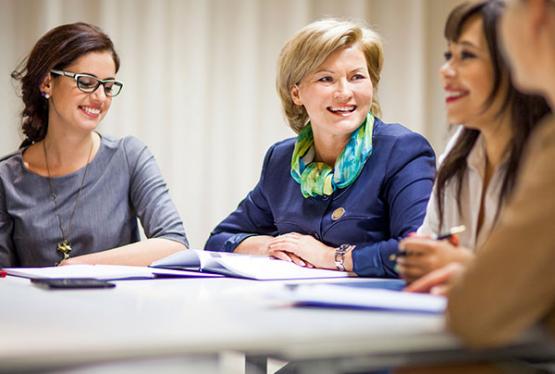 It is never easy to start your own business. Even if you have the best idea, there is still the question of finance and support and the usual doubts about a new business… What if I can't build my customer base fast enough? Can I recover the initial investment? What if the company simply fails? And while women are underrepresented in the ranks of entrepreneurs, these challenges and doubts are by no means exclusive to either sex.
What most entrepreneurs (women and men) stress, is the importance of having a mentor. Working with somebody who has intimate knowledge of how business works is beneficial on many levels. Mentors can provide advice and answer your burning questions, while helping you look at problems and situations from perspectives that you would not have thought of on your own. They can help you to develop and improve your business skills and network of contacts, and encourage you when you are facing difficulties.
But with the new WEgate platform help is at hand. In the directory, you can find the contact details of the official EU mentors and ambassadors or of other users who might work in similar fields.
Another crucial issue is the question of funding and financing. The best-case scenario is a generous benefactor (family, friend, or wildly rich stranger) who wants nothing more than to see you succeed. But this sort of 'free money' is quite rare, and indeed sometimes comes with a hidden catch. Grants and start-up support from governments or European programmes is more realistic but you have to know your way around the calls and submissions. For example, you can get EU funding for your business through grants, loans and guarantees. The EU also provides direct funding for a broad range of programmes covering areas such as research, the environment or humanitarian aid.
And there are also new ways of obtaining the start-up capital that you need, such as crowdfunding, which usually involves pitching your idea on a website and having people pledge to support it. Fundraisers are usually charged a fee by crowdfunding platforms but in return, the platforms are expected to provide a secure and easy to use service. It hedges risk while serving as a marketing tool: a crowdfunding campaign introduces a company and reaches numerous channels.